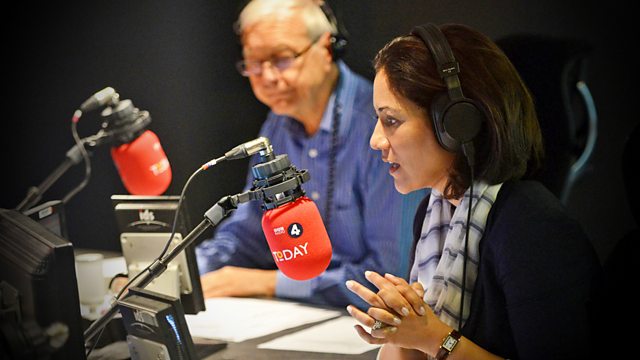 01/07/2011
Morning news and current affairs with John Humphrys and James Naughtie, including:
07:30 A new Bribery Act comes into force.
08:10 Why there are "stunning inequities" in end of life care in England.
08:30 Should British firms employ more British workers?
Last on
So you think you know the Today programme?