Main content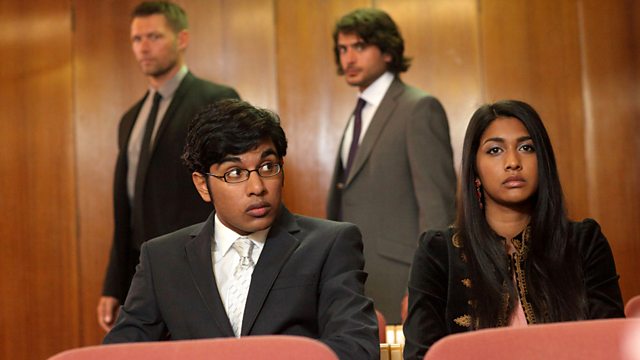 27/06/2011
Eddie finally makes a breakthrough with Michael, only to have their reconciliation scuppered by a surprise visitor. Carol and Ian are aghast when Shirley lays down the law.
Liam's upset to discover that Eddie's seeing Carol, but is appeased when Eddie reassures him he enjoys being mates with him. Ronnie sympathises with Michael's difficult relationship with Eddie, but suggests he reconsider; is Eddie really as bad as Michael thinks? Eddie warns Michael that his relationship with Tommy will soon resemble their own; they're both guilty of neglecting their sons. Michael's furious at this comparison, claiming he's nothing like his father and accusing Eddie of killing his mother with neglect. Eddie reminds Michael that he was younger than Michael is now when Michael's mother died. Eager to make amends, Eddie wants to meet Michael at the café later. Michael relents and waits for him, but Eddie's distracted by the arrival of his other son Tyler and fails to show up. Later in the Vic, Eddie guiltily apologizes; Michael tells Eddie he's blown it.
A young man pulls up outside the Vic driving Eddie's Jag, and immediately attempts to flirt with Jodie. It's Eddie's son; Tyler Moon.
Ian and Carol are horrified to discover Shirley owns the café. Attempting to sabotage Rainie, Shirley spikes her drink but then changes her mind and spills it. Jay's surprised when Shirley offers Rainie a job at the cafe but Shirley's quietly confident; plotting something.
Tamwar and Afia ban their families from attending the official wedding ceremony at the registry office. Despite their insistence of no fuss, they're grateful when Christian and Syed arrive to bear witness to their marriage.
Billy wants Julie to treat herself at the Salon. Julie lies, telling him it's fully booked. Billy accuses Tanya of discrimination, only to learn Julie never went in. To Billy's amusement, Julie's defensive; she's not into 'girly' stuff and isn't changing for him.
Credits
| Role | Contributor |
| --- | --- |
| Eddie Moon | David Essex |
| Michael Moon | Steve John Shepherd |
| Tyler Moon | Tony Discipline |
| Afia Masood | Meryl Fernandes |
| Tamwar Masood | Himesh Patel |
| Syed Masood | Marc Elliott |
| Christian Clarke | John Partridge |
| Zainab Masood | Nina Wadia |
| Dr Yusef Khan | Ace Bhatti |
| Masood Ahmed | Nitin Ganatra |
| Shirley Carter | Linda Henry |
| Phil Mitchell | Steve McFadden |
| Rainie Cross | Tanya Franks |
| Jay Mitchell | Jamie Borthwick |
| Executive Producer | Bryan Kirkwood |
| Director | Jerry Smith |
| Writer | Lauren Klee |
| Ian Beale | Adam Woodyatt |
| Carol Jackson | Lindsey Coulson |
| Liam Butcher | James Forde |
| Billy Mitchell | Perry Fenwick |
| Julie Perkins | Cathy Murphy |
| Ronnie Branning | Samantha Womack |
| Tanya Jessop | Jo Joyner |
| Jodie Gold | Kylie Babbington |
Looking for your Walford fix this summer? Check out Eastenders: Secrets from The Square