Main content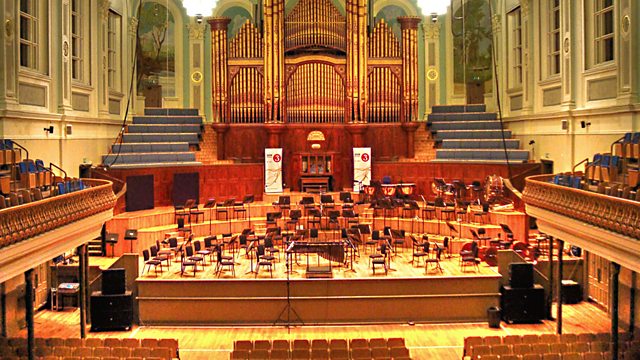 |Petroc Trelawny presents the conclusion of a concert given as part of the 2011 Spitalfields Festival, with the Gabrieli Consort in works by Dove, Byrd and Whitacre.
Live from Christ Church Spitalfields as part of the Spitalfields Festival
Presented by Petroc Trelawny
The Gabrieli Consort combines the Tudor splendour of William Byrd's 'Great Service' with two new works by Jonathan Dove.
William Byrd's monumental Great Service, acknowledged as the crowning point of unaccompanied church music during the 16th century, is interspersed in this programme, by works from contemporary British composers. The programme includes the world premiere of two pieces by Jonathan Dove, whose sensitivity to words and desire to exploit the beauty of choral sound contrasts and complements the complexity of Byrd's celebrated masterpiece.
Dove - Care charmer sleep
Byrd - The Great Service, Magnificat
Office hymn - Te lucis ante terminum
Byrd - The Great Service, Nunc Dimittis
Eric Whitacre - Sleep
Gabrieli Consort
William Whitehead (chamber organ)
Paul McCreesh (director)
9.45pm A selection of British Light Music played by amateur ensembles as part of Light Fantastic - Radio 3's celebration of Light Music.
More episodes
Next
You are at the last episode