Main content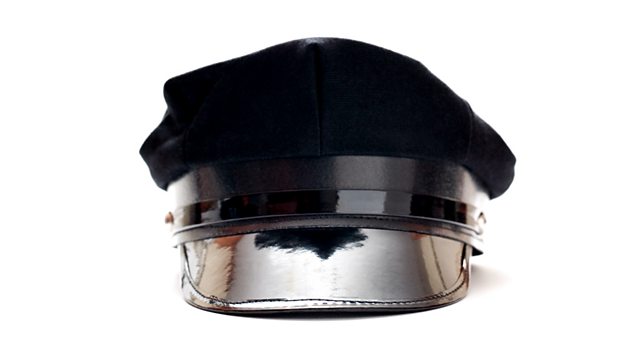 Lady Franklin has rejected her chauffeur Leadbitter's advances, and it hurts. Stars Simon Day, Lisa Dillon and Kenneth Cranham.
In this 1957 thriller by the author of The Go-Between, L.P.Hartley, ex-Sergeant Stephen Leadbitter, raised from an unhappy working class childhood between the wars, is on a peacetime mission to business success as a chauffeur and car for hire. He uniformly despises his clients, especially the ladies, until the young, widowed, naive and immensely rich Lady Franklin hires him to take her on trips to cathedrals which she had visited with her late husband.
Lady Franklin has been in mourning for her late husband - a man considerably older than her and an invalid - for two years, and is finding it impossible to return to normal life. In the confines of the car, and in search of a cure for her depression, she shares her burden with him. He obliges with a story of his own, a fiction, which grows, monster-like, to plague the inventor. Two alien classes are put on a collision course, causing salvation or destruction to all involved, from the epicentre of an unexpected burst of love.
Simon Day (The Simon Day Show (R4), The Fast Show) stars as the lonely damaged anti-hero and Lisa Dillon (Cranford, Bright Young Things) as the hugely rich and very young widow who is the unwitting cause of his downfall. Kenneth Cranham narrates.
Dramatised by Judith Adams from the novel by L.P.Hartley.
Cast:
Narrator ...... Kenneth Cranham
Steve Leadbitter ..... Simon Day
Lady Franklin ..... Lisa Dillon
Hughie ..... Joseph Millson
Constance ..... Ursula Burton
Clarice ..... Nicola Duffett
Simmonds ..... Anthony Gleave
Bert Standing ..... Kevin James
Landlady ..... Jane Purcell
Porter ..... Andrew Cullimore
Producer/Director: Chris Wallis
An Autolycus production for BBC Radio 4.
More episodes
Next
You are at the last episode