Main content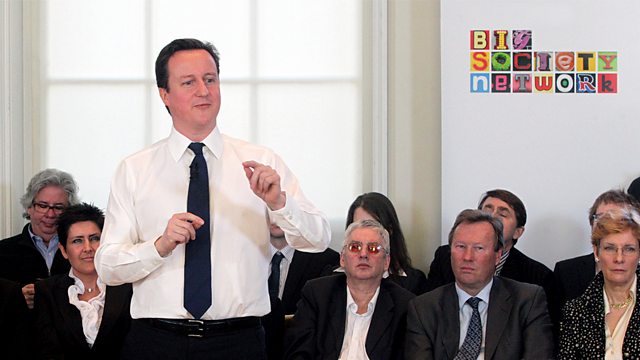 Schumacher's Big Society
Jonathon Porritt assesses the legacy of EF Schumacher, author of Small is Beautiful, for David Cameron's Big Society.
David Cameron's Big Society? Well, actually, economist E. F. Schumacher thought of it first, forty years ago, and his daughters have recently been invited to No 10 to discuss their father's ideas. This summer marks the birth centenary of Fritz Schumacher, seminal author of the newly re-published "Small is Beautiful - Economics as if people mattered". And a long-lost recording of one of his public lectures given at the Findhorn spiritual community in Scotland in October 1976, has just been lovingly restored.
The recording, now broadcast for the first time, is a revelation. Quite simply, just months before his sudden death, Fritz is on fire! He is relaxed, inspirational, extraordinarily witty, and highly prescient. "The economic party is over," he says, "we're just left with the washing up. At the height of our achievements, we're bankrupt. Our civilisation is experiencing the second fall of man and must get up again."
Jonathon Porritt examines how the philosophy of this German exile, described as "one of the few original thinkers of the 20th Century", is now being taken seriously in British government circles, even to the extent of unwittingly helping today's Prime Minister shape his ideas for Big Society. It also reveals how Cameron's predecessor, Margaret Thatcher, was a Schumacher fan - but only up to a point - and how Schumacher championed the now fashionable concepts of well-being measurement, localism, and volunteerism
Contributors include: Satish Kumar of the Schumacher College and George McRobie (with whom he pioneered the Intermediate Technology Development Group), Findhorn members who were present at his1976 talk, economist Wilfred Beckerman (author of Small is Stupid), and members of Schumacher's family.
Producer: Chris Eldon Lee
A Culture Wise production for BBC Radio 4.
Last on