Main content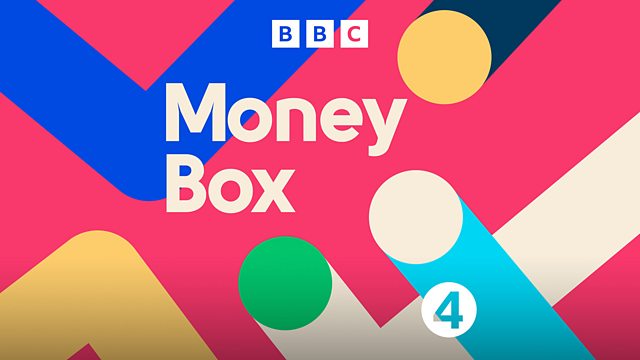 25/06/2011
Paul Lewis interviews the CEO of Tesco Bank about account access problems. And, as the world follows the Greek crisis, Money Box asks: what happens when a country defaults?
Money Box has received dozens of complaints from Tesco Bank customers, who have been unable to access their online savings accounts this week. Their frustration was compounded by long waits to get through to the bank's telephone helpline and by its announcements earlier in the week that the problems had been solved. The bank's website is now carrying a message apologising for the difficulties, and saying that the 'vast majority' of customers were now able to access their accounts online. So what has been going on behind the scenes? Paul Lewis interviews Tesco Bank's chief executive, Benny Higgins, live on the programme. He also speaks to Consumer Focus chief executive, Mike O'Connor.
Also this week, the Greek Prime Minister has been assuring people that he will get his austerity plan through Parliament next week despite threats by some of his own MPs to vote against it. If he fails, he will not get the promised help from Europe, and Greece could be unable to pay its bills in July. It will default on its loans. Money Box asks what happens on the ground when a country defaults. Paul Lewis speaks to author Alejandro Manara about what it was like living through Argentina's economic crisis a decade ago; and he speaks to economist Megan Greene about what Greece's options are.
Plus, are there too many hurdles put in the way of people who need urgent access to 25% of their pension pot? You have a legal right to take a quarter of your money from the age of 55 years, but in a report on risk the Financial Services Authority (FSA) says income drawdown, as its known, "is unlikely to be appropriate for consumers with pension pots under £100,000". The head of policy at the Pensions Advisory Service, Alison Bailey, tells Paul Lewis that some people are confused about what they are and are not allowed to do.
And finally, investors in complex funds that were suspended in March 2009 are to be offered a share of a £54m package, the FSA has said. An estimated 20,000 people are to be offered the payout in relation to funds under the CF Arch Cru banner. The investment funds and diversified funds were suspended after a surge in outflows prompted fears that more withdrawals could not be met. Investors can still make a claim for compensation for mis-selling. Paul Lewis gets the details from the news editor at New Model Adviser, Daniel Grote.
Presenter: Paul Lewis
Producer: Ruth Alexander.
Last on
Broadcasts