Main content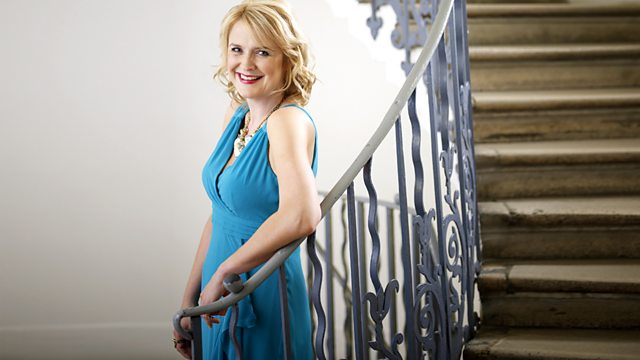 Friday - Sarah Walker
With Sarah Walker. Coates: The Merrymakers. Bach: Brandenburg Concerto No 2. Scarlatti: Sonata in D minor. Rossini: String Sonata No 2. Mendelssohn: Symphony No 4.
With Sarah Walker. This week we've chosen a handful of recordings from one of the pioneers of period instrument performance, the harpsichordist and conductor Trevor Pinnock. In 1973 he founded The English Concert, an ensemble devoted to baroque music performed on original instruments, and it is perhaps this successful association for which Pinnock is best known. This week we are featuring some of his best loved recordings with the English Concert including concertos by Vivaldi and Corelli, Symphonies by Mozart and Haydn, choral works by Purcell and operatic excerpts from Gluck and Handel. We also play some of Pinnock's solo keyboard recordings, including works by Soler and Domenico Scarlatti.
10.00
Coates
The Merrymakers (Miniature Overture)
London Symphony Orchestra
Charles Mackerras (conductor)
EMI CFPD 4456
10.05
Artist of the Week
Bach
Brandenburg Concerto No.2 in F BWV1047
The European Brandenburg Ensemble
Trevor Pinnock (director)
AVIE 2119
10.17
Artist of the Week
Scarlatti
Sonata in D minor Kk.517
Trevor Pinnock (harpsichord)
ARCHIV 4776736
10.21
Rossini
String Sonata No.2 in C
Berlin Philharmonic Orchestra
Herbert von Karajan (conductor)
DG 457914
10.35
Mendelssohn
Symphony No.4 in A 'Italian'
New Philharmonia Orchestra
Riccardo Muti (conductor)
EMI 3817882
11.05
Artist of the Week
Gluck
Orfeo ed Euridice: Che puro ciel! & Che faro senza Euridice?
Anne Sofie von Otter (mezzo soprano)
Anthony Robson (oboe)
Trevor Pinnock (harpsichord/director)
The English Concert
ARCHIV 4492062
11.29
Friday Virtuoso
Dall'Oglio
Concerto for Violin in C
Giuliano Carmignola (Violin)
Venice Baroque, Orchestra
Andrea Marcon (director)
ARCHIV 360402
11.50
Waldteufel
Acclamations Waltz Op.223
Monte Carlo Philharmonic Orchestra
Willi Boskovsky (conductor)
EMI 5850662.