Main content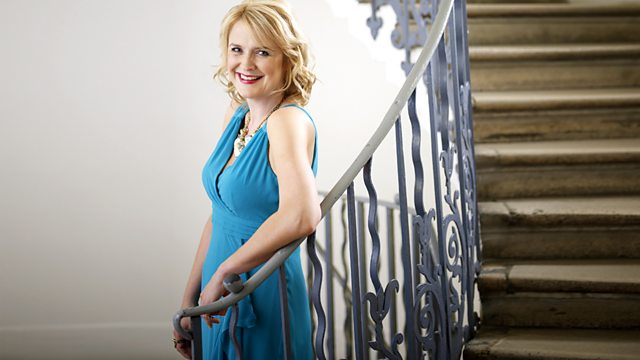 Thursday - Sarah Walker
With Sarah Walker. Vivaldi: Summer (The Four Seasons). Lyadov: Kikimora. Herbert Chappell: Boy Wizard. Beethoven: Piano Sonata (The Tempest). Myslivecek: Violin Concerto in C.
With Sarah Walker. This week we've chosen a handful of recordings from one of the pioneers of period instrument performance, the harpsichordist and conductor Trevor Pinnock. In 1973 he founded The English Concert, an ensemble devoted to baroque music performed on original instruments, and it is perhaps this incredibly successful association for which Pinnock is best known. This week we are featuring some of his most well loved recordings with the English Concert including concertos by Vivaldi and Corelli, Symphonies by Mozart and Haydn, choral works by Purcell and operatic excerpts from Gluck and Handel. In addition we are also featuring a number of Pinnock's solo keyboard recordings, including works by Soler and Domenico Scarlatti.
10.00
Artist of the Week
Vivaldi
Concerto in G minor Op.8 No.2 'Summer' (The Four Seasons)
The English Concert
Trevor Pinnock (conductor)
ARCHIV 4000452 TRACKS 4-6
10.10
Lyadov
Kikimora Op.63
Kirov Orchestra
Valery Gergiev (conductor)
PHILIPS 4782122
10.19
Herbert Chappell
Boy Wizard
Royal Ballet Sinfonia
Gavin Sutherland (conductor)
RESONANCE CDRSB805
10.25
Beethoven Piano Sonata Cycle
Piano Sonata Op.31 No.2 'The Tempest'
Artur Pizarro (piano)
LINN CKD244
10.49
Myslivecek
Violin Concerto in C
Shizuka Ishikawa (violin)
Dvorak Chamber Orchestra
Libor Pesek (conductor)
SUPRAPHON SU 0016-2 011
11.05
Dvorak
Slavonic Dance in C Op.72 No.1
Chamber Orchestra of Europe
COE 812
11.10
Tchaikovsky
Eugene Onegin - Polonaise (Act III)
Orchestra dell'Accademia Nazionale di Santa Cecilia
Antonio Pappano (conductor)
EMI 3700652
11.26
Artist of the Week
Mozart
Symphony No 39 in E flat, K543
The English Concert
Trevor Pinnock (conductor)
ARCHIV 4470432.