Main content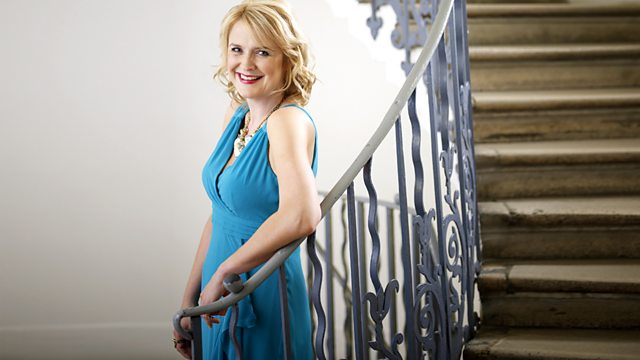 Wednesday - Sarah Walker
With Sarah Walker. Including Handel: Arrival of the Queen of Sheba. Telemann: Overture-Suite in G minor. Mendelssohn: Fugue in E flat. Grieg: Piano Concerto. Handel: Tamerlano.
With Sarah Walker. This week we've chosen a handful of recordings from one of the pioneers of period instrument performance, the harpsichordist and conductor Trevor Pinnock. In 1973 he founded The English Concert, an ensemble devoted to baroque music performed on original instruments, and it is perhaps this incredibly successful association for which Pinnock is best known. This week we are featuring some of his best loved recordings with the English Concert including concertos by Vivaldi and Corelli, Symphonies by Mozart and Haydn, choral works by Purcell and operatic excerpts from Gluck and Handel. We are also featuring some of Pinnock's solo keyboard recordings, including works by Soler and Domenico Scarlatti.
10.00
Handel
Solomon - Act III, Sinfony "Arrival of the Queen of Sheba"
Gabrieli Consort
Paul McCreesh (conductor)
ARCHIV 4596882
10.04
Artist of the Week
Telemann
Overture-Suite in G minor
The English Concert
Trevor Pinnock (conductor)
ARCHIV 4398932
10.21
Mendelssohn
Fugue in E flat major
Roberto Prosseda (piano)
DECCA 4765277
10.27
Wednesday Award-winner
Grieg
Piano Concerto in A minor, Op.16
Leif Ove Andsnes (piano)
Berlin Philharmonic Orchestra
Mariss Jansons (conductor)
EMI 5574862
10.57
Sidney Torch
All Strings and Fancy Free
BBC Concert Orchestra
Barry Wordsworth (conductor)
MARCO POLO 8.223443
11.11
Artist of the Week
Handel
Tamerlano (excerpt)
Tamerlano ..... Monica Bacelli (mezzo soprano)
Bajazet ..... Tom Randle (tenor)
Asteria ..... Elizabeth Norberg-Schulz (soprano)
Andronico ..... Graham Pushee (counter tenor)
Irene ..... Anna Bonitatibus (mezzo soprano)
Leone ..... Antonio Abete (bass)
The English Concert
Trevor Pinnock (conductor)
AVIE AV0001
11.22
Vaughan Williams
Symphony No.3 'Pastoral'
BBC Symphony Orchestra
Andrew Davis (conductor)
WARNER 2564617302.