Main content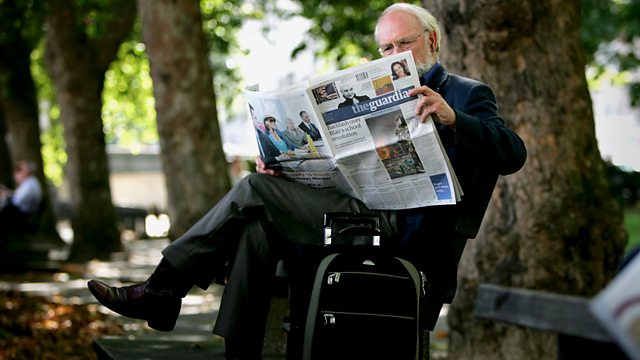 22/06/2011
With Steve Hewlett. Guardian editor Alan Rusbridger on plans to transform the paper, Shadow Culture Secretary Ivan Lewis on the BBC's move north and who actually watches 3D TV?
The chief executive of the Guardian Media Group, Andrew Miller, has warned staff that The Guardian and Observer could run out of money in three to five years if the newspapers don't make drastic changes. To try and avoid a cash crisis, the newspapers are planning to move from a print to a "digital first" model. The editor of The Guardian, Alan Rusbridger, explains his plans for the transformation.
The BBC is going to broadcast this year's Wimbledon finals in 3D and Sky is also investing in 3D programmes and coverage of sporting events. But, despite investment in the technology from broadcasters, a report from Informa suggests that 3D TV will remain a novelty, rarely watched even by those with 3D enabled TVs. To discuss whether anyone will actually be watching programmes in 3D, Steve Hewlett is joined by the BBC head of 3D Danielle Nagler and Sky's head of 3D John Cassy.
The Shadow Culture Secretary Ivan Lewis has accused opponents of the BBC's move to Salford of "outdated prejudices" against the north of England. Ivan Lewis explains why he believes the BBC's new MediaCity site will benefit the BBC and outlines how he would distribute money from the BBC licence fee.