Main content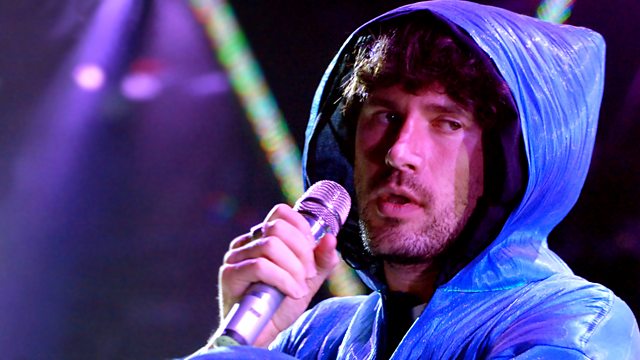 Free Wales Harmony: When Pop Went Welsh
Mancunian DJ Andy Votel stumbled across Welsh language pop music by accident. He's now its biggest fan. In this documentary Andy tells the story of how pop went Welsh.
Andy Votel is a DJ, producer and record label boss from Manchester who first found fame setting up Twisted Nerve Records, home to the singer Badly Drawn Boy. Obsessed with collecting records, today Andy runs Finders Keepers, a record company which specialises in releasing non-English language pop music from all over the world. About 9 years ago, in a charity shop, he stumbled across a collection of vinyl which he'd never seen or heard before. Not able to place the language, he initially guessed it was Icelandic, Breton or Hungarian. But on closer inspection it turned out the records were made less than a hundred miles from his house. These unidentified spinning objects were from Wales.
From that moment on Andy's world was opened up to whole discography of idiosyncratic pop music. Girl-groups, close harmony pop, Acid Folk, Prog Rock, concept albums, pop poetry, indie rock and DIY punk. And to his amazement he discovered that - outside of Wales - this very cool music scene had been virtually ignored. Researching further in to his new found obsession, Andy discovered the story behind the songs was just as intriguing as the music: a tale of passion, politics, poetry, oppression, triumph and a bloody good disco!
In this Radio 4 documentary Andy reveals a cultural revolution that happened on our doorsteps and the music that made it sing. A struggle to save a dying language that involves protest, prison, Mabinogion concepts, the Royal family, cottage burning and even the death of Jimi Hendrix. With contributions from Super Furry Animals' Gruff Rhys, Cerys Matthews, Dafydd Iwan, Heather Jones, Meic Stevens and Geraint Jarman amongst others.
Last on

Broadcast