Main content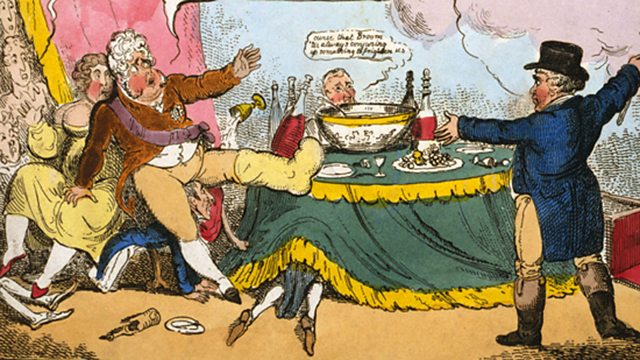 Super Injunctions and William Hone
Super Injunctions: Jonathan Freedland examines another age when communications technology ran ahead of the law, as he looks back at the trial of pamphleteer Wiliam Hone in 1817.
Jonathan Freedland returns with a new series of The Long View, the programme that sheds old light on new stories. This week Jonathan looks at super-injunctions through the trial of William Hone, scurrilous gossip and high-minded political campaigner.
In the early 19th century, Hone used the communications technology of his day - pamphlets and cartoons - to keep one step ahead of the libel laws, whether over allegations of sexual impropriety among the royals or political corruption. As with today, the message proliferated far ahead of the law's ability to keep up with it. Pamphlets were printed and passed with such speed the authorities struggled to track the source or arrest the perpetrators.
Join Jonathan Freedland and guests for the Long View of public gossip, political freedom and the way communications technology challenges the law.
Image: Detail of 'Economy': Lord Brougham as John Bull, calling on the Prince Regent (later George IV) to retrench and curb his extravagance and to think of the people. Sitting next to the Regent is his mistress, Lady Hertford. Cartoon by George Cruikshank, London 1816.
Featured in...
From collapsing trust to leaks to public enquiries - what can we learn from the past?