Main content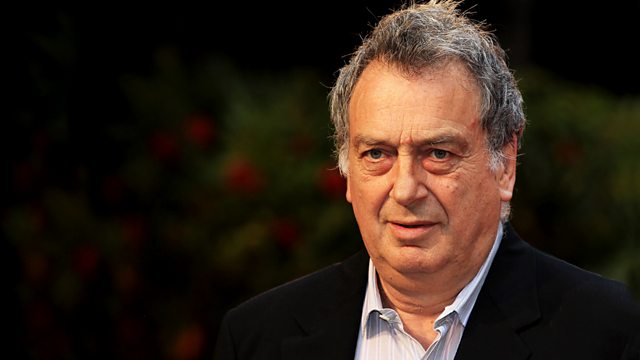 Bridesmaids reviewed; Stephen Frears at 70; Folkestone Triennial
Mark Lawson talks to film director Stephen Frears on his 70th birthday and meets the woman in Folkestone who responded to an advert in the local paper wanting a mermaid.
With Mark Lawson.
As film director Stephen Frears celebrates his 70th birthday, he looks back on his illustrious career and discusses how Palace insiders indicated that he got The Queen spot on. He also talks about what he calls the crisis in American acting, and why being a film director can be bad for your character.
Mark reports from Folkestone, which is preparing for its second festival which sees art placed around the town. Andrea Schlieker, curator of the Folkestone Triennial, gives Mark a tour of exhibits which include a bell suspended 20 metres in the air by the shoreline and 100 miniature boats hanging from a church ceiling. Mark also meets the Folkestone woman who responded to an advert in the local paper saying: Wanted - one mermaid, any shape or size.
The new film Bridesmaids focuses on a group of woman in the run-up to a wedding. Saturday Night Live regular Kristin Wiig both co-wrote and co-stars in it, and it's produced by Judd Apatow, who has made his name with comedies largely centred on groups of men. Antonia Quirke gives her verdict.
Producer Jack Soper.
Last on
Chapters
Bridesmaids review

Saturday Night Live regular Kristin Wiig both co-wrote and co-stars in new film Bridesmaids, produced by Judd Apatow. Antonia Quirke gives her verdict.

Duration: 04:50

Stephen Frears

As film director Stephen Frears celebrates his 70th birthday, he looks back on his illustrious career.

Duration: 12:15

Mark Lawson reports from Folkestone

Mark reports from Folkestone, which is preparing for its second festival which sees art placed around the town.

Duration: 10:42

Broadcast