Main content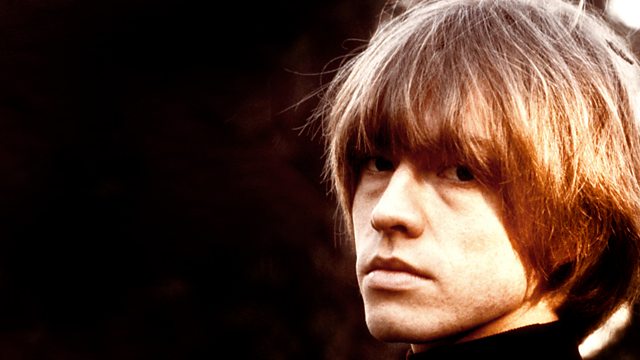 Return to Joujouka
Neil McCarthy retraces Rolling Stone Brian Jones' 1967 journey to the Rif mountains of Morocco to discover the first stars of world music - The Master Musicians of Joujouka.
Neil McCarthy retraces Brian Jones' 1967 journey to Morocco to encounter the first stars of world music- The Master Musicians of Joujouka.
This year the Master Musicians will hypnotize a new audience when they open Glastonbury, but they have been stars on the world stage for more than 40 years now, the first stars of 'world music' in fact. Their trance-like and cacophonous sounds have spread far from their home in the foothills of Morocco's Rif Mountains.
In 1967 their sounds cast a spell on Rolling Stone Brian Jones. Just as they already had over Beat writers like Brion Gysin and William Burroughs, drawn to the exotic and hallucinatory world of Tangiers where the musicians had first played for Westerners. The results of Jones' journey came in 1971- effectively the first 'World Music album' featuring the Master Musicians,' Brian Jones Presents the Pipes of Pan at Joujouka'.
The Rolling Stone took recording engineer George Chkiantz along to capture the essence of this wildly hypnotic music, passed from generation to generation and designed to first entice and then whip you into a frenzy for Bou Jeloud - the Goat God Pan.
Neil McCarthy retraces Jones' journey. Meeting Chkiantz before travelling to Morocco in the company of Frank Rynne, another under Joujouka's spell. There he meets Mohamed Hamri, effectively ambassador for the village musicians, befriending Jones and other Westerners including the woman he would marry, Blanca. His charms persuading her to leave New York's jazz scene far behind for a very different life.
As the night wears on McCarthy finds himself drowned in sound as the Master Musicians summon up the spirit of Bou Jeloud before the dawn finally breaks.
NB. Revised repeat of a feature first broadcast in 2000
Producer Mark Burman.