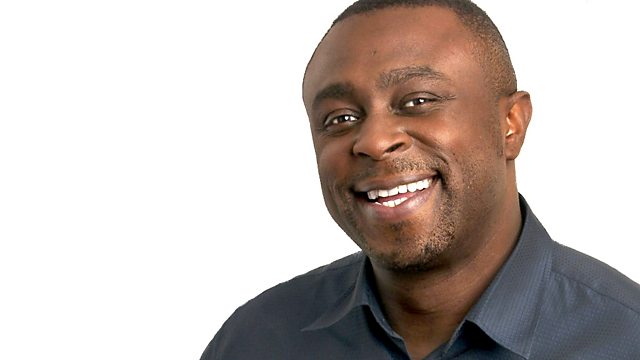 24/06/2011
World stories with Dotun Adebayo.
The London Evening Standard's defence correspondent Robert Fox has just returned from Afghanistan. He speaks to Dotun about the major improvements he's seen to ordinary Afghans' lives and gives his thoughts on the planned troop withdrawals.
Who shot and Killed Pablo Escobar? The cartel boss who died in 1993 was always thought to have met his end at the hands of the police, but new evidence suggests that might not be the case. Our reporter in Colombia Jeremy McDermott has the story.
Our health phone in this morning concentrates on male cancers. Dr Victor Izegbu, senior consultant, urological surgeon and head of urological cancer at Northwick Park Hospital NHS Trust in north west London answers your questions.
In our new music feature this morning Jamie Stangroom takes us to Glastonbury and interviews top 80's new wave heavy metallers Def Leppard. Metallers of the world unite!
Last on