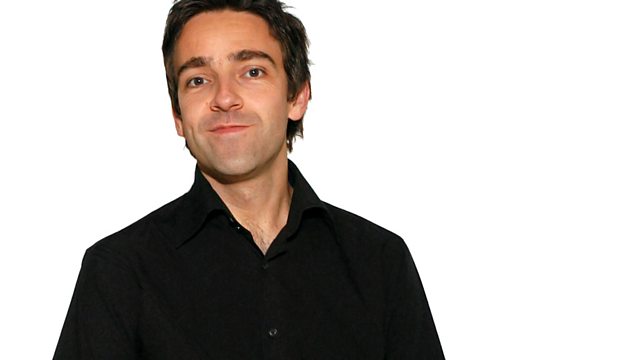 Andrew Collins sits in
Andrew Collins sits in for Shaun and does wonders for your ears with his impeccable taste in music. We're talking...The Smiths, The Beatles, Friendly Fires, Bon Iver, Emmy The Great, A Tribe Called Quest, Bowie, Prince, MGMT... need we go on?
Andrew is joined live in studio by Sinead Garvin for an irreverent take on the day's music news.
Plus, comedian Collin Hoult will be on to talk about his new stand up show 'Inferno' which promises an exploration of heroism and madness, innovative comedy sketches, unforgettable characters and joyous audience inclusion. Are you game?
Last on