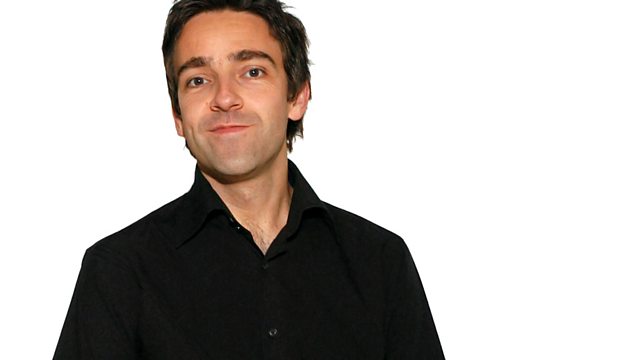 Andrew Collins sits in
Do you want too much chat, not enough music and too many adverts? Try someone else. Want the perfect balance of brilliant alternative music and waking witticisms? Try us. A rib-tickling satirical romp through the day's news and events, to the perfect morning soundtrack for anyone music-lover; from northern soul to new folk; rock 'n' roll to indie disco. New tracks from the likes of Yuck, My Morning Jacket, Anna Calvi and Foster The People are nestled in next to the back catalogues of Cure, Lemonheads and Sly & The Family Stone.
Plus Derren Brown, who for the past ten years has created TV and stage performances that have stunned audiences, debunked the paranormal and encouraged many to improve and enhance their own mental abilities, spoke to Shaun about his new stage show 'Svengali'.
Last on
Shaun Keaveny's Top 10 Tips for Hosting a Breakfast Show