Main content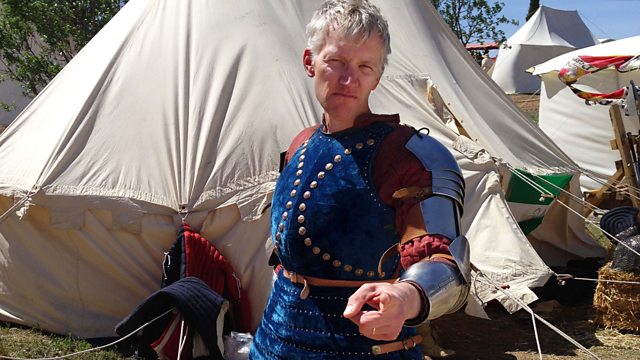 14/06/2011
Presented by Helen Castor. Featuring the pirate from Faversham, the hidden story of Cardinal Wolsey, and evidence for rural radicalism in Norfolk.
Helen Castor and the team explore recent historical research and follow up listeners' questions and comments.
A listener's visit to a town in Kent leads us to the remarkable story of the Barbary Corsairs - but not the one we'd envisaged! The town in question is Faversham and it's there that a plaque to a local sailor rescued from pirates was spotted. But, the link between the Barbary Corsairs and Faversham is much more than a rescued sailor. One of the most feared pirates in the seventeenth century came from Faversham. Helen Castor spoke with the author Adrian Tinniswood who explained the background to this story: how peace with Spain in the early 1600's threw thousands of mercenaries out of work and how many moved to North Africa to join with the pirates we know as the Barbary Corsairs. There was no one more infamous than Issouf Reis who converted to Islam and made so much money that he lived in Tunis in a house made out of Marble and Alabaster.
Foreign correspondent Tom Gibb follows up last week's story about the Civil War 'Commissions of Array' which were used by the king to recruit followers in the fight with parliament. He likens events in the seventeenth century in England to what he saw in Central America in the 1980's where most people simply didn't want anything to do with the conflict.
In Ipswich, Making History reporter Joanna Pinnock discovers a little-known side to the life of Henry VIII's Lord Chancellor Cardinal Wolsey. Retired headteacher, John Blatchly has led a campaign to commemorate Wolsey in his home town with a statue. Whilst raising funds, local people have been researching the life of Wolsey and have found that he was an important influence on England's fledgling education system - even proposing his own national curriculum.
In this week's edition of 'Double-Top Domesday' Professor Alun Howkins, a social historian from the University of Sussex, is at the oche. His dart lands close to the Norfolk village of Old Buckenham and Alun soon finds evidence for a hidden radical past.
Producer: Nick Patrick
A Pier Production for BBC Radio 4.