Main content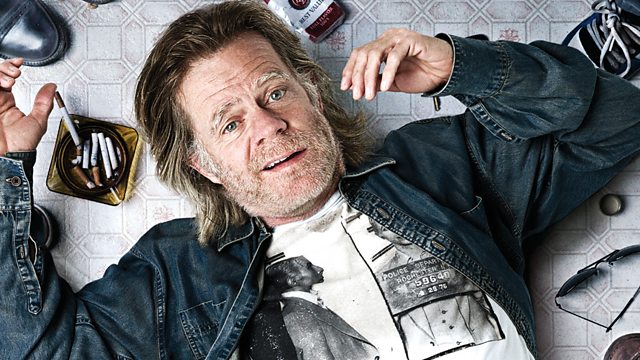 William H Macy, and new Mel Gibson film The Beaver
With Mark Lawson, including an interview with actor William H Macy, reviews of Mel Gibson film The Beaver and an exhibition about the Vorticists, and the Polar Museum, Cambridge.
With Mark Lawson.
William H Macy has taken on the role of the drunken unemployed father Frank Gallagher in the US version of the British TV drama series Shameless, created by Paul Abbott. Macy discusses his approach to the character, and reflects on playing the downtrodden car salesman in Fargo, directed by the Coen brothers, and getting on the wrong side of David Mamet.
In his new film The Beaver, Mel Gibson plays a depressed executive who decides to communicate solely through a beaver hand puppet. Mark Eccleston reviews.
Architect Amanda Levete reviews a new exhibition shining a spotlight on The Vorticists, a short-lived British art movement of the early 20th century, about to open at Tate Britain.
Four museums remain in the running for the Art Fund Prize, and Front Row is visiting each of them before announcing the winner on Wednesday. Tonight Mark visits The Polar Museum, Cambridge, which includes the last letters Captain Scott wrote to his family and friends.
Producer Jerome Weatherald.
Chapters
The Beaver

The Beaver

A review of the film with Mel Gibson.

Duration: 04:47

William H Macy

William H Macy

An interview with the actor William H Macy.

Duration: 11:25

The Vorticists

The Vorticists

A review of the exhibition at Tate Britain.

Duration: 04:16

Polar Museum - Art Fund Prize

Polar Museum - Art Fund Prize

A report from the Polar Museum, Cambridge.

Duration: 07:07