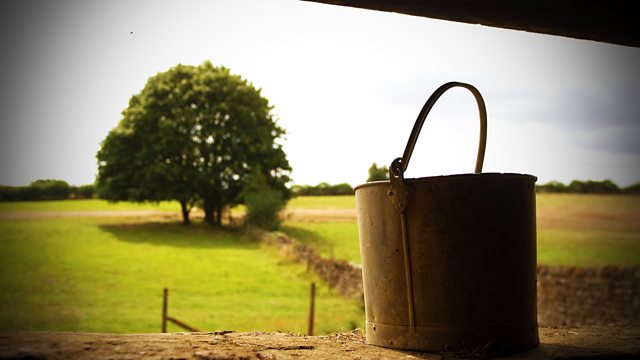 12/06/2011
It's Open Farm Sunday, and initially Brian's worried by the lack of visitors at Home Farm. He's keen to outdo Brookfield. Adam reassures him, and as the weather brightens more people begin to arrive. Adam conducts a tour of the farm, explaining to Usha and the other visitors how deer calve and care for their young, and how they differ from sheep. At the end of the tour Adam and Brian defend their intensive methods, since they believe maximising yield is important, given global population growth.
Pip and Spencer enjoy the sunshine in the wheat field, and talk about going on holiday together in September, before Pip begins university. Pip's worried about money, especially since Elizabeth hasn't got back to her about working at Lower Loxley. Spencer convinces Pip that Elizabeth has probably just forgotten and isn't angry with her niece.
David's amused by Brian's eagerness to impress the visitors, but remains convinced of Brookfield's superiority. In the end Brian's pleased with the day's success, But he explains to Adam that Jennifer is concerned about Kate's plans to take Phoebe to South Africa. While Kate's researching schools, Brian hopes that finding one for Ruairi will take Jennifer's mind off it.
Last on
Who knows their character best?