Main content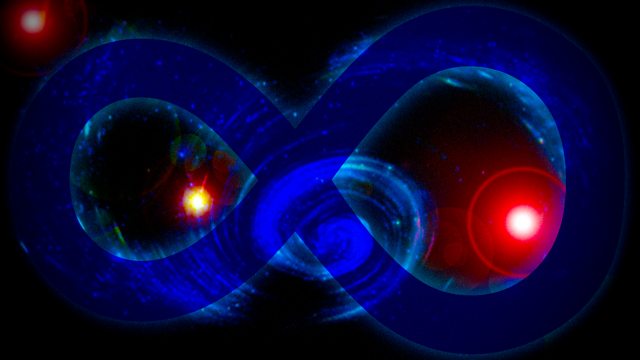 To Infinity and Beyond
Sequence of texts and music exploring the idea of infinity, with readings by Saskia Reeves and David Annen. Includes Herrick and Browning, plus Beethoven and Dutilleux.
This Words and Music explores the idea of Infinity, from numbers to space, metaphysics to love, and time to artistic expressions of what is boundless.
Saskia Reeves and David Annen read poetry and prose from Herrick to Douglas Adams and Browning to the Zohar, with music by Beethoven, Dutilleux and Skempton.
Music Played
Timings (where shown) are from the start of the programme in hours and minutes
Infinite Numbers 1

Pi, readers David Annen and Saskia Reeves

W. H. Auden

Numbers and Faces, reader David Annen

Roy Jacobstein

Infinity Plus One, reader Saskia Reeves

The Zohar (cited by Daniel Matt)

The Aroma of Infinity, reader David Annen

T. S. Eliot

Burnt Norton (Four Quartets), reader Saskia Reeves

Wallace Bruce

The Infinite, reader Saskia Reeves

Infinite Numbers 2

Fractions, readers Saskia Reeves and David Annen

Robert Herrick

God, reader David Annen

Galileo Galilei

The First Day (excerpt), readers Saskia Reeves and David Annen

Samuel Taylor Coleridge

The Traveller through Infinity, reader Saskia Reeves

Douglas Adams

The Hitch Hiker's Guide to the Galaxy (excerpt), reader David Annen

Infinite Numbers 3

Decimals, readers Saskia Reeves and David Annen

Ralph Waldo Emerson

The Bohemian Hymn, reader Saskia Reeves

The New English Bible (Genesis, 11)

The Tower of Babel, reader David Annen

Lucretius (trans. R. E. Latham)

Matter and Space (extract from The Nature of the Universe), reader David Annen

M. C. Escher

The Graphic Work (excerpt), reader David Annen

Joan Miro

Quotation, reader Saskia Reeves

Rabindranath Tagore

What is Boundless and Endless, reader David Annen

Elizabeth Barrett Browning

Finite and Infinite, reader Saskia Reeves

Giacomo Leopardi

The Infinite, reader David Annen