Main content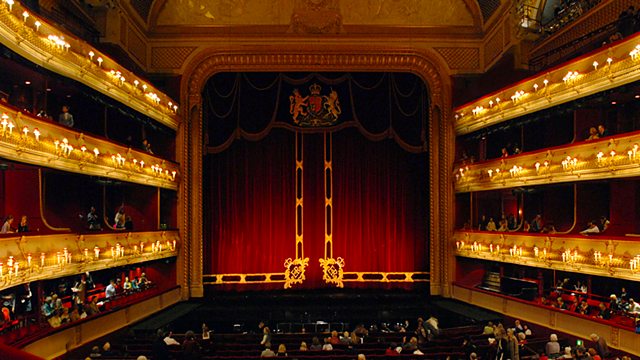 Rimsky-Korsakov's The Tsar's Bride
Martin Handley presents a performance given at the Royal Opera House, Covent Garden, of Rimsky-Korsakov's The Tsar's Bride, starring Marina Poplavskaya and Johan Reuter.
Rimsky-Korsakov's The Tsar's Bride
Presented by Martin Handley
The Tsar has been looking for a bride, and assembled some 2000 girls for inspection. The one he's taken with is Marfa, but she is already promised in marriage to her childhood sweetheart Ivan. The situation is already complicated enough, but Marfa is also loved by another powerful man, Grigory, who's one of the Tsar's secret police. It's a love-triangle which has all the makings of catastrophe.
Marfa Sobakina ..... Marina Poplavskaya (soprano)
Grigory Gryaznoy ..... Johan Reuter (baritone)
Lyubasha ..... Ekaterina Gubanova (mezzo-soprano)
Ivan Sergeyevich Lïkov ..... Dmitry Popov (tenor)
Elisa Bomelius ..... Vasily Gorshkov (bass)
Vasily Sobakin ..... Paata Burchuladze (bass)
Dunyasha Saburova ..... Jurgita Adamonyte (mezzo-soprano)
Domna Saburova ..... Elizabeth Woollett (soprano)
Malyuta-Skuratov ..... Alexander Vinogradov (bass)
Petrovna ..... Anne-Marie Owens (mezzo-soprano)
Royal Opera House Orchestra and Chorus
Conductor ..... Sir Mark Elder.
Last on
Broadcast