Main content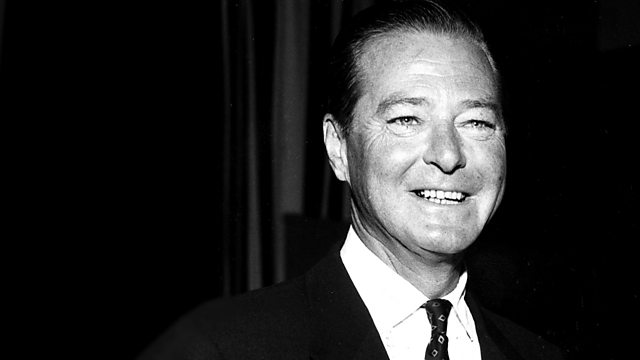 The Browning Version
By Terence Rattigan. Buried emotions resurface, when unpopular classics master 'the Crock' is given a present on his last day at the school.
Written by Terence Rattigan. A starry celebration of Terence Rattigan's centenary. Michael York, Joanne Whalley, Ioan Gruffudd and Ian Ogilvy star in Terence Rattigan's 1948 masterpiece. Set in an English public school on the last day of the summer term, buried emotions re-surface when unpopular classics master Andrew Crocker Harris is given a present on his final day.
A once-brilliant classicist, now known by boys and staff alike as 'The Crock', he is retiring due to ill health. When a pupil, Taplow, presents him with an unexpected gift (a copy of Browning's translation of the Agamemnon) The Crock, also known as the Himmler of the Lower Fifth, is overwhelmed. His dammed-up misery, disappointment and humiliation are released and the way is paved for a series of surprising revelations and decisions.
A brand-new production directed by Martin Jarvis with an outstanding cast. Acknowledged as Rattigan's enduring masterpiece, 'The Browning Version' shows the writer's unrivalled ability to characterise repressed emotion, and provides a devastating portrait of a dead marriage. One of the finest, most moving and beautifully crafted plays of the 20th century.
In the second part of the programme Martin Jarvis, director of 'The Browning Version', reveals some of the play's background and describes Rattigan's hopes, fears and ambitions for its ongoing success. The reading - adapted from 'Terence Rattigan - a Biography' written by Geoffrey Wansell, describes some of the author's 'behind the scenes' difficulties - and includes a number of surprising and very funny anecdotes concerning the play's first production in 1948.
Director: Martin Jarvis
Produced by Rosalind Ayres
A Jarvis & Ayres Production for BBC Radio 4.
Credits
| Role | Contributor |
| --- | --- |
| Frank Hunter | Ioan Gruffudd |
| Millie Crocker-Harris | Joanne Whalley |
| Andrew Crocker-Harris | Michael York |
| Headmaster | Ian Ogilvy |
| Peter Gilbert | Stuart Bunce |
| Director | Martin Jarvis |
| Producer | Rosalind Ayres |