Main content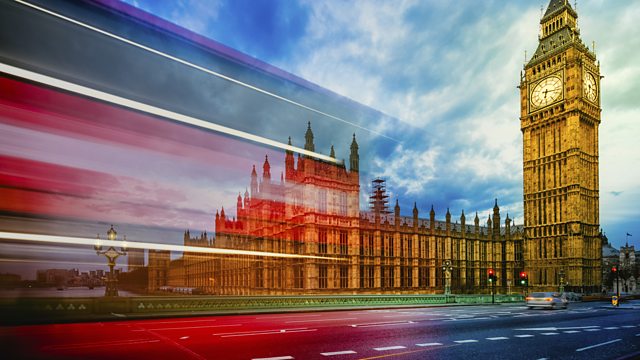 11/06/2011
Peter Riddell looks behind the scenes at Westminster.
Peter Riddell looks behind the scenes at Westminster.
The headlines have been awful for the government - with stories about a U-turn over prisons policy, worries over economic slowdown, and, above all, the continuing controversy over the future of the NHS. Two men who've seen it all before are Lord Fowler, who spent six years as health secretary under Margaret Thatcher, and Lord Warner, who served as an adviser and later minister in the Blair government. They tell the Week in Westminster what they make of the government's predicament.
NHS reform may be a minefield, but the fate of the government rests with the performance of the economy. Worries abound over stagnation and rising oil prices. So we asked Peter Lilley and Geoffrey Robinson, both treasury ministers in their time, to offer their assessment of Britain's economic health.
By contrast the debate over the future of care for older people has been much less partisan, though the problems are no less urgent. There has been widespread outrage at the financial crisis afflicting the UK's largest care home operator, Southern Cross, whose staff and thirty-one thousand residents face an uncertain future. David, now Lord Lipsey and Rabbi Julia, now Baroness Neuberger, are leading advocates of care reform and they've been telling us what needs to be done.
Almost a third of the Commons is made up of new MPs elected for the first time last year. A survey conducted by the Hansard Society shows that for many the long hours and heavy load of casework has come as a bit of a shock. We asked two of the new intake, Labour's Yvonne Fovargue, the member for Makerfield, and David Morris, the Conservative member for Morecambe and Lunesdale whether the realities of an MP's life had matched their expectations.
Chapters
Tough time for Government

After problems with the prisons policy and the economic slowdown, plus controversy over the future of the NHS; Lord Fowler and Lord Warner, who have seen it all before, discuss the predicament.

Duration: 08:07

Government's fate decided by economic performance?

With worries over stagnation and rising oil prices; Peter Lilley and Geoffrey Robinson, both treasury ministers in their time, offer their assessment of Britain's economic health.

Duration: 05:42

Debate over future of care for elderly

With widespread outrage at the financial crisis afflicting the UK's largest care home operator, Lord Lipsey and Baroness Neuberger (leading advocates of care reform) tell us what needs to be done.

Duration: 07:00

Coping with the workload for new MPs

After a large intake of New MPs during this Parliament, we ask two of them, Labour's Yvonne Fovargue and Tory David Morris whether the realities of an MPs life had matched their expectations.

Duration: 06:18
Download: Political Thinking with Nick Robinson