Main content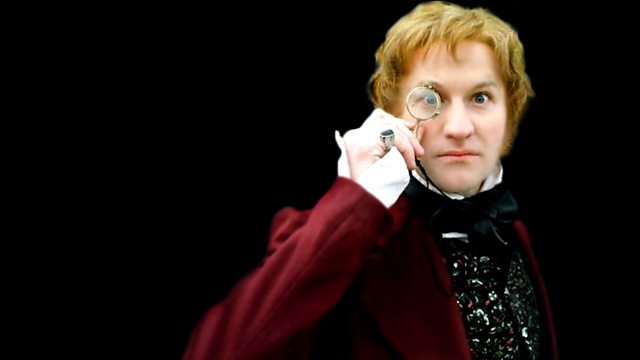 Rather than pawn himself, Pierce Egan tries sharing Tom, Bob and Jerry's adventures around town. Stars Greg Wise. From May 2006.
Pierce Egan is reduced to pawning himself.
He talks his way out of this bind by relating the adventures of Tom, Bob and Jerry as they drink with the lower orders in the East End, dance with high society up West and attend a masquerade, where Jerry is smitten by a serial seductress...
Pierce Egan's 19th-century comic novel adapted in six-parts by Dan Tetsell.
Pierce Egan .... Geoffrey McGivern
Corinthian Tom .... Greg Wise
Pickpocket .... Neil Edmond
Jerry Hawthorn .... Mark Gatiss
With James Bachman, Neil Edmond, Morwenna Banks, Giles Taylor and Alys Torrance.
Original music by Ben Walker
Producer: Tilusha Ghelani
First broadcast on BBC Radio 4 in May 2006.