Main content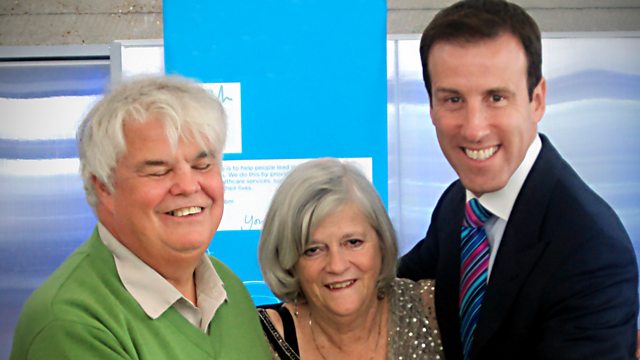 10/06/2011
The end of cheap air travel? How regions are cashing in on live music events; drought-proofing your garden; and the street traders taking their passion for food on the road.
Why the airline industry is bracing consumers for an end to cheap air travel..
The live music events which, far from being simply about sex, drugs and rock and roll, are stimulating local economies across the UK.
As four regions of the UK are declared drought stricken, what precautions can gardeners take in the face of more dry weather?
And the new generation of street traders who are taking their passion for good food on the road.
The presenter is Peter White. The producer is Kathryn Takatsuki.
Last on

Chapters
Airline Ticket Prices

Why the era of cheap air travel may soon come to an end, according to the International Air Transport Association.

Duration: 05:29

Dancing into Old Age

Former politician Ann Widdecombe and ballroom dancer Anton du Beke show Peter White how to tango his way to better health.

Duration: 09:39

Moshi School Craze

Sharmin Selvarajah reports on the latest craze for young children and which is causing concern for some parents and schools.

Duration: 08:34

Music tourism

Far from simply being about sex, drugs and rock and roll, we hear about the economic benefits of live music events.

Duration: 08:45

Dry Weather gardens

As four regions of the UK are declared drought stricken, what precautions can gardeners take in the face of more dry weather?

Duration: 04:20

Street Food

Feeding off our foreign holiday experiences, and given a home by the festivals industry, we hear how a new generation of street traders has emerged.

Duration: 08:06

Southwest Trains

Attempted cable theft has resulted in severe delays for passengers in the South West this week - but is enough being done to minimise the disruption?

Duration: 06:33

Broadcasts