Main content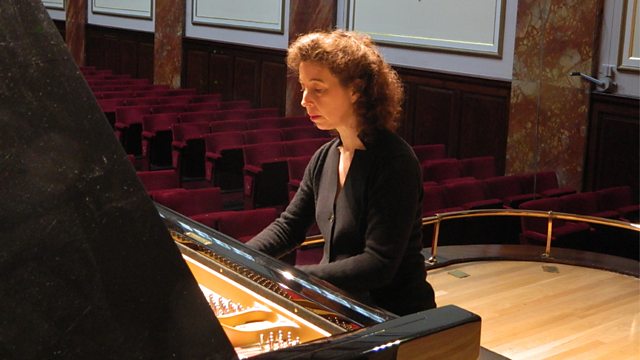 Angela Hewitt
From Wigmore Hall, London, Fiona Talkington presents a piano recital by Angela Hewitt of Bach and Chopin. Including Bach's French Suites Nos 2 and 3 and mazurkas by Chopin.
Live from Wigmore Hall in London. The renowned Canadian pianist, Angela Hewitt, gives a recital of keyboard works by Bach and Chopin. She couples two of Bach's French Suites, which are full of idealized dances, with works by Chopin that are based round his music used in the ballet Les Sylphides.
Angela Hewitt, who used to dance in Les Sylphides with the original choreography, has chosen to play the Chopin pieces in the same sequence as the ballet.
Presented by Fiona Talkington
Angela Hewitt - piano
JS BACH
French Suite No. 2 in C minor
French Suite No. 3 in B minor
CHOPIN
Nocturne in A Flat Major, Op. 32, No. 2
Waltz in G Flat Major, Op. 70, No. 1
Mazurka in D Major, Op. 33, No. 2
Mazurka in C Major, Op. 67, No. 3
Prelude in A Major, Op. 28, No. 7
Waltz in C sharp minor, Op. 64, No. 2
Grande Valse Brillante in E Flat Major, Op. 18.