Main content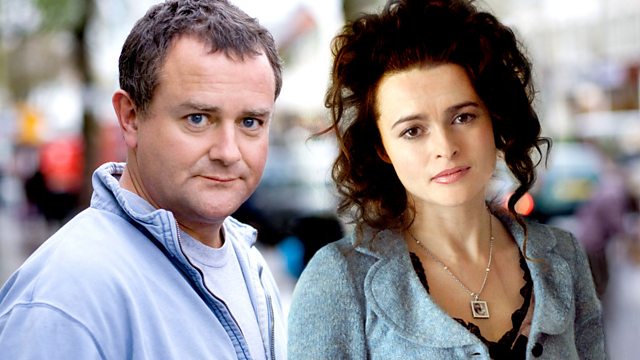 Turning Points
Helena Bonham Carter and Hugh Bonneville feature in a sequence of poetry, prose and music exploring some of life's turning points.
In this edition of Words & Music Helena Bonham Carter and Hugh Bonneville explore Turning Points, from life-changing and epoch-making, to funny and insignificant.
Love is the pivot for many of the programme's turning points. Shakespeare's Antony and Cleopatra, artist Marc Chagall, and Coleridge fall in it; Dorothea (in George Eliot's 'Middlemarch') and Carol Ann Duffy's Eurydice fall out of it; Alan Bennett movingly describes his mother's final days.
Revolutions provide other turning points: the Industrial one provokes opposing reactions from Erasmus Darwin and William Blake; Igor Stravinsky self-consciously remembers his musical one, and Estelle Sylvia Pankhurst recalls her part in an episode in the fight for Women's Suffrage.
The lives of Hilaire Belloc's Matilda and the Bible's Saul are changed forever by versions of the truth, and there's a culinary miracle when eggs and oil emulsify into a mayonnaise, according to Julia Child's instructions.
Music is by Bach, Beethoven, Janacek, Rachmaninov, Vaughan Williams and Erma Franklin, among others.
Music Played
Timings (where shown) are from the start of the programme in hours and minutes
Edward Thomas

The Trumpet, reader Hugh Bonneville

William Shakespeare

Antony and Cleopatra (excerpt), reader Hugh Bonneville

Igor Stravinsky

Premiere of Le sacre du printemps

Estelle Sylvia Pankhurst

The Suffragette Movement: An Intimate Account of Persons and Ideals (excerpt), reader Helena Bonham Carter

Hilaire Belloc

Matilda, reader Helena Bonham Carter

Ovid (translated by John Dryden)

Metamorphoses (Book X, Orpheus & Eurydice) (excerpt), reader Hugh Bonneville

Carol Ann Duffy

Eurydice (excerpt), reader Helena Bonham Carter

Erasmus Darwin

The Botanic Garden (excerpt), reader Hugh Bonneville

William Blake

Jerusalem, reader Helena Bonham Carter

Simone Beck, Louisette Bertholle, and Julia Child

How to Rescue a Split Mayonnaise (from Mastering the Art of French Cooking) (excerpt), reader Helena Bonham Carter

George Eliot

Middlemarch (excerpt), reader Helena Bonham Carter

Marc Chagall

My Life (excerpt), reader Hugh Bonneville

The Bible (Acts 9: 1 – 20)

Saul's Conversion, reader Hugh Bonneville

Alan Bennett

Untold Stories (excerpt), reader Hugh Bonneville

Samuel Taylor Coleridge

Frost at Midnight (excerpt), reader Helena Bonham Carter