Main content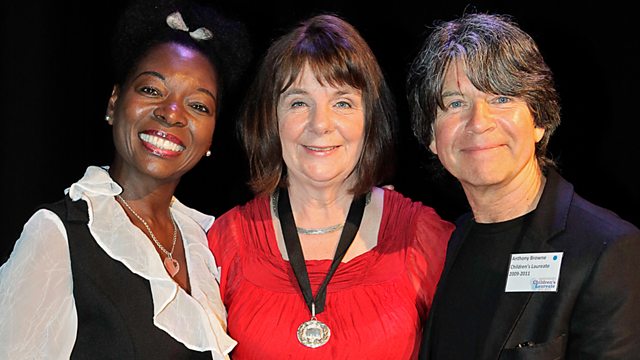 John Berger, Julia Donaldson the new Children's Laureate
Mark Lawson talks to Julia Donaldson, who's just become the Children's Laureate; to writer and critic John Berger; and tours a Birmingham silver workshop saved by English Heritage.
With Mark Lawson, including an interview with Julia Donaldson, the new Children's Laureate, whose appointment was announced today.
John Berger won the Booker Prize in 1972 and donated half his prize money to the British Black Panther movement. His essays on art criticism Ways of Seeing is a set text in universities. He discusses his latest novel, Bento's Sketchbook, and how his relationship with Britain has changed since he moved to live in France.
A silver workshop in Birmingham has been taken over by English Heritage and preserved as it was left, when the family company closed its doors in 2008. Founded in 1881, J W Evans has kept its stamps, dies, pattern books, inventories, account books and examples of the silverware made there in situ. Mark Lawson tours the building with curator Nick Hill and Tony Evans from the family firm.
Producer Rebecca Nicholson.
Last on

Chapters
Julia Donaldson

Julia Donaldson

An interview with the new Children's Laureate.

Duration: 05:35

Silver Workshop

Silver Workshop

A report from a Silver Workshop in Birmingham.

Duration: 08:35

John Berger

John Berger

An interview with the writer John Berger.

Duration: 13:40

Broadcast