Main content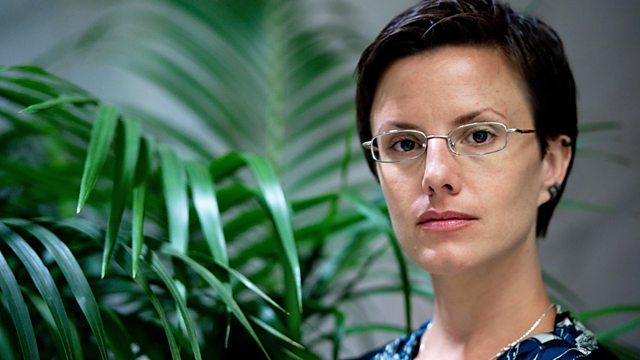 07/06/2011
Presented by Jane Garvey. An interview with Sarah Shourd on her 14 months in an Iranian jail; who should win the Orange Prize for fiction? And is it Gran, Grandma or Gaga?
Presented by Jane Garvey.
In July 2009 Sarah Shourd was arrested, along with two other Americans, for allegedly straying over the Iraqi border into Iran. Sarah Shourd talks to Jane about surviving her time in jail, solitary confinement and her campaign to get her fiancé and friend released. Ahead of this week's Orange Prize for fiction Erica Wagner, literary editor of the Times and writer, Bidisha discuss the shortlist. Ann Oakley considers the legacy of Barbara Wootton, the first woman to sit on the woolsack and do you have a Gran, Grandma or Gaga? What do grandparents today want to be called?
Chapters
Sarah Shourd

In 2009 Sarah Shourd was arrested for allegedly straying over the Iraqi border into Iran, accused of spying. She talks to Jane about her time in jail, and upcoming trial.

Duration: 10:02

Orange Prize for Fiction 2011 Shortlist

The Orange Prize for fiction is UK's only annual award for fiction written in English by a woman. Jane talks to Erica Wagner, of the Times & broadcaster, Bidisha about the books on the shortlist.

Duration: 08:40

Barbara Wootton - biography by Ann Oakley

Barbara Wootton was one of the extraordinary public figures of the 20th century – one of the first female life peers. Ann Oakley has written a biography of Barbara Wootton.

Duration: 08:17

Kinship Carers

It is estimated that relatives are bringing up approx. 300,000 children in the UK. Jane talks to Kerry McCarthy MP re: her Ten Minute Rule Bill, Kinship Carers, & sibing carer Paul Prescod.

Duration: 06:23

Grandparents' Names

Nifa McLaughlin of parenting website gurgle.com, and comedy writer & grandmother Jan Etherington discuss how family rivalry, traditions & mispronunciations create monikers for grandparents.

Duration: 08:11