Main content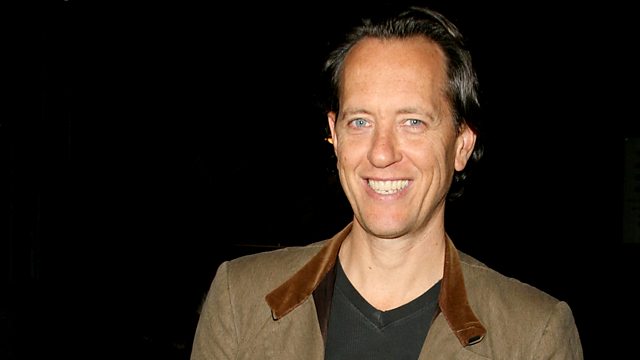 Development Hell
Richard E Grant explores the reasons that films can get stuck in Development Hell, with scripts that have had millions of dollars thrown at them yet still haven't been made.
Development Hell is one of those places that film-makers don't want to be in. There's a clue in the name. Yes, it's Hell! Not actual fire and brimstone to be sure, but frustration, vexation, wounded egos, wasted time and money and more corporate Hollywood nonsense than you can shake a stick at. Development Hell is where film scripts go when movie executives can't take the responsibility of giving a 'green light' to a project and part of the reason so many projects do end up in the Stygian darkness is that it's easier to say 'no' than 'yes'. In Hollywood nobody is fired for saying 'no' but as soon as you say 'yes', the clock is ticking. Of course if you're the one saying 'yes' to "Harry Potter" or "Avatar", then the clouds part and the sun shines upon you. But if you're the one who said 'yes' to "Heaven's Gate" or "Swept Away", heaven help you and your job....
Films can get stuck in Development Hell for a number of reasons and in this programme Richard E Grant will explore some of those reasons, looking in detail at a script that's had millions of dollars thrown at it, attracted some of the most creative people in Hollywood and yet still hasn't been made - Janet Scott and Lee Batchler's 'magic in the desert' movie, "Smoke and Mirrors".
He also examines the plight of "Sherlock Holmes and the Vengeance of Dracula", cowboy movie "Hell and High Water" and the later Superman and Batman films. There are interviews with two writer/directors who seem to have suffered a good deal in Development Hell, Neil Gaiman and Mel Smith, and two who have tasted Development Heaven, Garth Jennings and Matthew Vaughn.
The contributors are Mel Smith, Neil Gaiman, Lord Puttnam, top Hollywood script writer Steven de Souza, top producer Andy Vajna, critics and observers of the Development Hell syndrome David Hughes and Nick Sedgefield, director Nick Roeg, Janet Scott and Lee Batchler, "Hitchhiker's" director Garth Jennings, "Lock Stock" producer Matthew Vaughn and Hollywood producer, David Foster.