Main content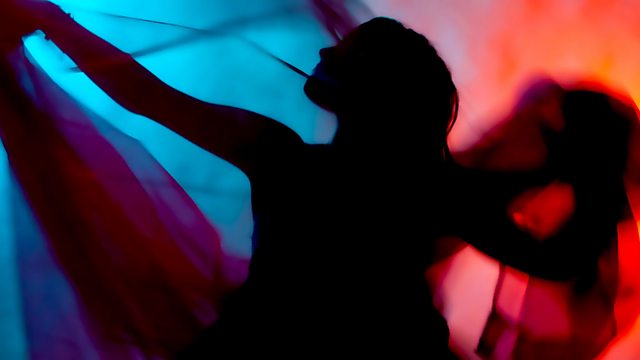 A Movement Beyond Dance
Dance critic Judith Mackrell explores how dance today is exploding with possibilities and merging with other art forms. Is it still about the power of the moving human body?
The dance critic Judith Mackrell believes dance is now going through one of the most exciting periods of its history - exploding with possibilities and merging with many other art forms. It's now normal to see choreographers collaborating with film makers, visual artists and playwrights and they come together from all over the world. Audience figures, even in recessionary times, remain impressive and many young and diverse people are flocking to see new and challenging work. Mackrell examines why so many are turning to new forms of dance and considers the dangers of the range and speed of change. She travels to the Venice Contemporary Dance Festival to see the most experimental and diverse work being created today and meets with choreographers, audiences and dance programmers such as Alistair Spalding, artistic director at the Sadler's Wells theatre.
She asks whether with so many art forms merging with dance, with technology playing a more dominant role than ever and so many cultures colliding where does this leave dance now? And she asks whether despite the diversity of the genre, it remains ultimately about the power and beauty of the moving human body?
First broadcast in May 2011.