Main content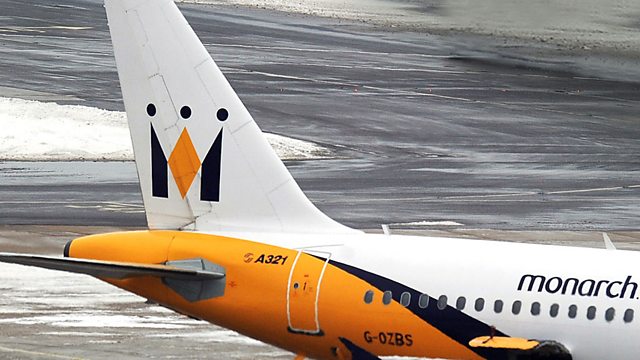 03/06/2011
Consumer news with Peter White. New CEO Conrad Clifford explains Monarch's revamp at a tough time for airlines. And with the rise of artisan brewing comes the beer sommelier.
Falling demand for package holidays has led the charter airline Monarch to announce it's revamping its business and becoming a scheduled budget carrier. Peter will be talking to Monarch's new boss about going head to head with the likes of Ryanair and Easyjet.
Four million bottles of English wine were produced last year, and an English wine graced the Royal Wedding table - so is it finally going mainstream?
Can't tell your mild from your pale ale? Pubs and restaurants are now employing beer sommeliers to help drinkers choose the perfect pint.
Chapters
Liquids on Flights

Are British airport operators dragging their feet over lifting the ban on passengers carrying liquids in hand baggage?

Duration: 07:58

Beer Sommeliers

With the revival in real ale and growth of the gastropub, the choice of beer is taking on the complexity of a wine list.

Duration: 10:13

The Tote

The government have announced that they've found a buyer for the Tote, Betfred will take over.

Duration: 08:17

Monarch

CEO Conrad Clifford explains why the airline is switching focus from chartered to scheduled flights.

Duration: 09:03

Talking Benches

The National Trust has installed benches in eight locations which feature the voices of celebrities talking about why the place is special to them.

Duration: 04:48

English Wine

After years of predictions that English wine is the next big thing, is it finally breaking into the mainstream.

Duration: 06:14

4G

The regulator Ofcom is warning that the new generation mobile phone network could disrupt digital television.

Duration: 04:26