Main content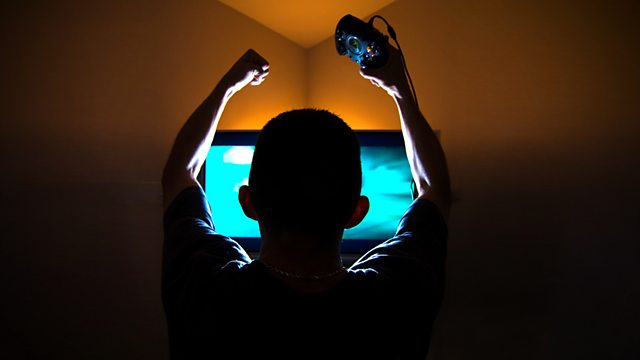 Virtually Famous
Ellie Gibson enters the curiously compulsive world of the indie games designer and finds ambition, exhaustion and cosmic extinction at a 48-hour games jam.
Ellie Gibson joins the participants and organisers of a 48 hour "Games Jam". Why are events like this becoming the place to be for video games designers and musicians struggling to find their next contract? Ellie ventures into the exciting creative cauldron which is shaping the future of the gaming industry.
Designers Tom and Adam Vian, alongside artist Catherine Unger, try to design and programme a game in 48 hours based around the theme of extinction. Ellie chips in with helpful suggestions and tips, before eventually testing and indeed breaking their final game! She speaks to other participants and finds out why they spend their spare weekends in windowless rooms, tapping away at keyboards and surviving on plenty of caffeine and just a few hours sleep.
Even in the offices of major games companies there's an indie ethos, with designers walking around barefoot and listening to music. But the world of marketing is never far away. Consultant Nicholas Lovell explains how it's vital for the industry to make sure people spend money while they play.
Ellie gets interviews and opinions from the BAFTA Video Awards where the next big things in games development are recognised, and industry veteran Peter Molyneux explains how the indie games scene marks a return to the spirit of his early years.
Producer: Toby Field.
Last on
Broadcast