Main content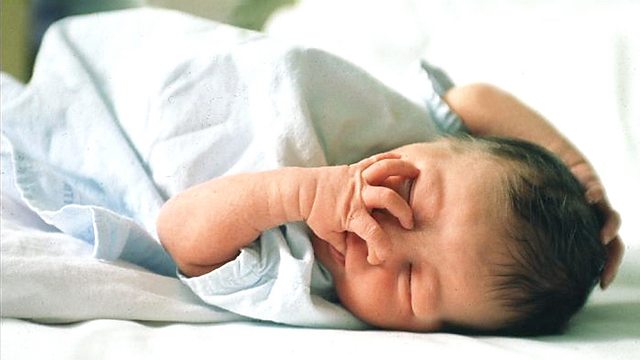 31/05/2011
Celebrating, informing and entertaining women with Jane Garvey. Ballerina Tamara Rojo; are we over-parenting?; women in business; natural birth.
Celebrating, informing and entertaining women. Presented by Jane Garvey.
In his new book, American author and economist, Bryan Caplan, challenges parents to rethink their role with their children. Less is more he says, parents need to relax and let their offspring be more independent. So has modern parenting turned children into a unnecessarily heavy burden? Freelance journalist Lydia Slater joins Bryan and Jane Garvey to discuss his ideas.
Tamara Rojo has been Principal Ballerina with the Royal Ballet for the last decade. She has been described as the best dance actress of her generation and in June, the Spanish ballerina will be bringing ballet to a wider audience by performing Kenneth MacMillan's timeless classic Romeo and Juliet alongside Carlos Acosta in front of a potential twelve thousand people at the O2 in London. She joins Jane to discuss.
We find out how one of the three businesswomen we're following this year is getting on in the latest in our series on Women in Business. Daniella Genas is a 26 year old from Birmingham and her company is called Aspire4u. Daniella wants to make a difference in the lives of young people from disadvantaged backgrounds - so she runs training courses for them. But alongside this the company also organises events - anything from corporate seminars to Christmas parties. The idea is that the event management side of the business will - eventually - fund the work with the young people. Gita Patel, Daniella's mentor attends the company's latest event - an evening celebrating Caribbean food and culture. Judy Merry reports.
Frederick Leboyer was born in 1918; he is 92. He is best known for the book "Birth Without Violence", which first appeared in 1975 and was a reaction to what many felt was becoming an over-medicalised approach to childbirth. He became known for advocating immersing the baby in warm water shortly after birth; an idea which was taken on by Michel Odent in his advocacy of water births. Frederick Leboyer also encouraged the importance of touch, and baby massage.
Chapters
Frederick Leboyer

The French obstretician, now aged 92, discusses the influence of his landmark 1975 book Birth Without Violence.

Duration: 10:38

Overparenting

Has modern parenting turned children into a unnecessarily heavy burden? American author and economist, Bryan Caplan and Lydia Slater discuss.

Duration: 08:33

Tamara Rojo

The Royal Ballet's Principal Ballerina talks about performing Romeo and Juliet alongside Carlos Acosta in front of a potential twelve thousand people at the O2 London.

Duration: 08:34

Women in Business: Daniella and Gita

Daniella Genas receives mentoring advice from Gita Patel, at her company's latest event – an evening celebrating Carribbean food and culture.

Duration: 11:30