Main content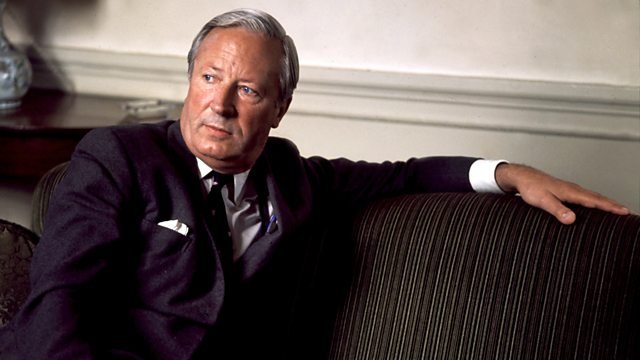 Nick Robinson looks at Edward Heath, prime minister from 1970 to 1974, whose enthusiasm for radical reform in Europe and the economy strained his party's loyalties.
Nick Robinson, the BBC Political Editor, concludes his series exploring how different prime ministers have used their power and responded to the challenges of their time.
Sir Edward Heath took Britain into the EEC (now the European Union) in 1973, but this historic achievement still divides opinion and his premiership ended in defeat. When Heath won his party's first leadership election in 1965, he personified a less class-bound and more modern Toryism. He won the 1970 general election promising to modernise Britain's economy, reform the unions and reduce state intervention. However, after unemployment reached one million (then a post-war record) in 1972, he made a 'U-turn', boosting state spending and trying to curb inflation through talks with the unions and industry. When the talks failed, Heath imposed a freeze on pay and prices. In late 1973, his pay controls were challenged by the miners at a time when the economy was hit by a four-fold increase in world oil prices. Heath responded to the miners' overtime ban by putting industry on a three-day week, and when the miners voted to strike in February 1974 he called an early election on the question of ''Who governs?'. Although the Conservatives won most seats, they fell short of an overall majority and Heath failed in his last-ditch attempt to form a coalition with the Liberals and stay in Number 10.
As prime minister, Heath was ahead of his time in seeing the need for radical reform, but entry into Europe and his U-turn strained his party's loyalties. He could ill afford to treat people with apparent disdain and in this respect he brought troubles on himself. His grudging attitude to his Tory successor, Margaret Thatcher, further damaged his reputation, but in some ways he had been an unlucky prime minister.
Last on
More episodes
Next
You are at the last episode
Broadcast