Main content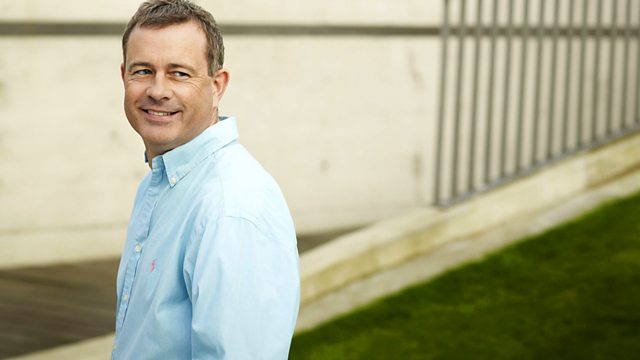 Thursday - James Jolly
With James Jolly. Holst: St Paul's Suite. Beethoven: Piano Sonata No 19. Lyadov: The Enchanted Lake. Weber: Clarinet Concerto No 2. Schumann: Symphony No 1. Mozart: Serenade in G.
With James Jolly. This week performances by early music specialist Roy Goodman and a performance of Beethoven's Piano Sonata No.19 in G minor, Op.49 No.1.
"He is best acclaimed for his brisk interpretations of Handel, Haydn and Bach" (The Telegraph), but with over 120 recordings to his name, many exploring Baroque and Classical era repertoire on period instruments, how does more recent music fare under Classical Collection's Artist of the Week Roy Goodman? Today's performances explore a surprisingly fascinating side to Goodman's back catalogue, where he took up the challenge of the period instrument movement to explore more recent repertoire and led them into new territory. For Holst's St Paul's Suite, composed just under a century ago, Goodman revived the New Queen's Hall Orchestra using gut strings and narrow bore wind instruments; amazingly it makes the music sound modern and original. We also hear Schumann's first symphony in its first ever period instrument recording, of which Goodman said: "I remember when the pioneers of the movement took on Haydn for the first time and I thought, is this wise? Now I feel sure that when you push the boundaries forward it makes the previous generation of composers much easier to play."
10:00
Holst
St Paul's Suite
New Queen's Hall Orchestra
Roy Goodman (conductor)
Carlton Classics 30366 00432
10:13
Beethoven Piano Sonata Cycle
Beethoven
Piano Sonata No. 19 in G minor Op. 49 No. 1
Rudolf Buchbinder (piano)
Teldec 8.43478
10:20
Lyadov
The Enchanted Lake
BBC Philharmonic
Vassily Sinaisky (conductor)
Chandos CHAN9911
10:29
Weber
Clarinet Concerto No. 2 in E flat major, Op. 74
Antony Pay (clarinet)
Orchestra of the Age of Enlightenment
Virgin CV 7 90720-2
10:52
Artist of the Week
Schumann
Symphony No. 1 in B flat major, Op. 38 (Spring)
The Hanover Band Roy Goodman (conductor)
MBG/RCA Victor 61931
11:38
Mozart
Serenade in G major K.525 (Eine kleine Nachtmusik)
Academy of St Martin in the Fields
Neville Marriner (conductor)
Philips 416 386-2.