Main content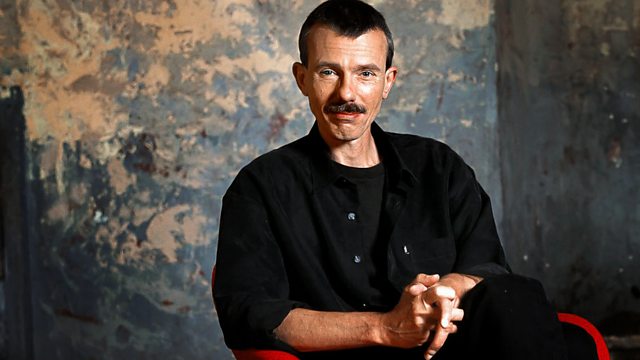 02/06/2011
With Jonathan Swain. Including the World Orchestra for Peace under Valery Gergiev performing Mahler's Symphony No 5 at the 2010 BBC Proms.
Jonathan Swain introduces the World Orchestra for Peace with Valery Gergiev in Mahler 5 from the 2010 BBC Proms
1:01 AM
Mahler, Gustav [1860-1911]
Symphony no 5 in C sharp minor;
World Orchestra for Peace, Valery Gergiev (conductor)
2:10 AM
Mozart, Wolfgang Amadeus (1756-1791)
Piano Sonata in D major (K.284)
Cathal Breslin (piano)
2:42 AM
Hummel, Johann Nepomuk (1778-1837)
Trio in E flat major (Op.12)
The Hertz Trio
3:01 AM
Ligeti, György (1923-2006)
Lux Aeterna
Norwegian Soloists' Choir, Grete Helgerød (conductor)
3:11 AM
Bartók, Béla (1881-1945)
Dance Suite for orchestra (Sz.77)
Hungarian State Orchestra, János Ferencsic (conductor)
3:27 AM
Mozart, Wolfgang Amadeus (1756-1791)
Quartet for Strings in D minor (K.421)
Artemis Quartet
4:00 AM
Gesualdo, Carlo (c.1560-1613)
O vos omnes for 5 voices (W.8.40)
BBC Singers, Bo Holten (conductor)
4:03 AM
Liszt, Franz (1811-1886)
Hungarian Rhapsody No.1 (S.244 No.1) in E major
Jenö Jandó (piano)
4:17 AM
Rota, Nino (1911-1979)
Eight and a Half (Otto e mezzo)
Hungarian Brass Ensemble
4:23 AM
Hellendaal, Pieter (1721-1799)
Concerto grosso for strings and continuo in F major (Op.3 No.6)
Combattimento Consort Amsterdam
4:37 AM
Kuula, Toivo (1883-1918)
Häämarssi (Wedding March) - from Pieces vers. for piano (Op.3b No.2)
Eero Heinonen (piano)
4:42 AM
Albéniz, Isaac (1860-1909)
Rapsodia española
Angela Cheng (piano), Calgary Philharmonic Orchestra, Hans Graf (conductor)
5:01 AM
Schmelzer, Johann Heinrich (c1620-1680)
Sonata XII from 'Sacroprofanus concentus musicus'
Gradus ad Parnassum, Concerto Palatino, Konrad Junghänel (director)
5:06 AM
Grünfeld, Alfred (1852-1924)
Soirées de Vienne for piano, Op.56
Dennis Hennig (piano)
5:12 AM
Mendelssohn Batholdy, Felix (1809-1847)
4 songs from Im Grünen (Op.59)
BBC Singers; Stephen Cleobury (conductor)
5:22 AM
Wassenaer; Unico Wilhelm van (1692-1766)
Concerto no.2 in B flat major (from 'Sei Concerti Armonici')
Combattimento Consort Amsterdam, Jan Willem de Vriend (conductor)
5:33 AM
Schubert, Franz (1797-1828)
12 Ecossaises (D.299)
Ralf Gothoni (piano)
5:38 AM
Strauss, Johann II (1825-1899)
Wienerblut (waltz) (Op.354)
Danish Radio Concert Orchestra, Borge Wagner (conductor)
5:48 AM
Skjavetic, Julije [Schiavetti, Giulio], transcr. Dr Lovro Zupanovic
Madrigal: Pace non trov' (I have no peace)
Slovenian Chamber Choir, Vladimir Kranjcevic (director)
5:52 AM
Haydn, Joseph [1732-1809]
Quartet for strings (Op.77'1) in G major
Royal String Quartet
6:12 AM
Dukas, Paul (1865-1935)
La Peri - poeme danse
Radio Philharmonic Orchestra, Netherlands, Jean Fournet (conductor)
6:34 AM
Kuyper, Elisabeth (1877-1953)
Der Pfeil und das Lied; Marien Lied; Ich komme Heim aus dem Sonnenland - from 6 Lieder (Op.17 Nos 1, 2 & 3)
Irene Maessen (soprano), Frans van Ruth (piano)
6:42 AM
Bach, Johann Sebastian (1685-1750)
Violin Concerto in E major (BWV1042)
Terje Tønnesen (violin), Norwegian Chamber Orchestra.