Main content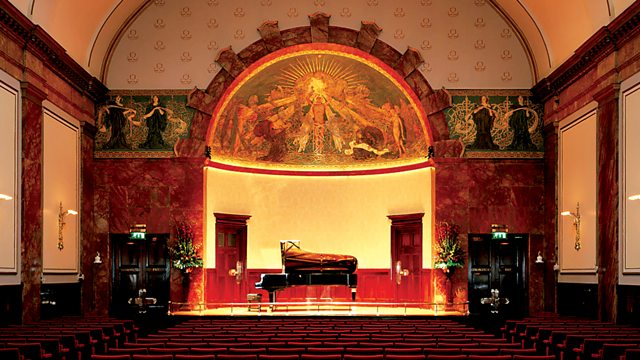 Wigmore Gala Concert
Artists including Joshua Bell (violin) and Steven Isserlis (cello) celebrate the Wigmore Hall's 110th birthday. Works include Schubert's Piano Trio No 2 and Elgar's Piano Quintet.
Live from Wigmore Hall, London
Presented by Martin Handley
Wigmore Hall first opened its doors at the end of May 1901 as the Bechstein Hall, and to celebrate this 110th anniversary in the second of two special gala concerts, an illustrious group of artists come together from across the world for chamber music making of the finest calibre. The ensemble includes the celebrated American violinist Joshua Bell, and the renowned British cellist Steven Isserlis.
A delightful rarity from Beethoven opens the programme, which is followed by the expansive Piano Trio no.2 by Schubert, written at a time when he had reached his full maturity as a composer, though alas as his health was declining at the age of 31.
Dvorak's Miniatures for two violins and viola complement the final work in the concert: Elgar's Piano Quintet, composed in 1919 and given its first performance at Wigmore Hall. Written in a grand style with a sublime slow movement, it is a fitting piece with which to conclude this Gala concert.
Beethoven: Duet in E flat, WoO. 32 'Augengläsern'
Schubert: Piano Trio no. 2 in E flat, D.929
20:30 Interval Music
Martin Handley with music marking the Wigmore 110th anniversary.
Part 2:
Dvorak: Four Romantic Pieces Op. 75 (arr. for 2 violins and viola)
Elgar: Piano Quintet in A minor, Op.84
Joshua Bell (violin)
Pamela Frank (violin)
Tabea Zimmermann (viola)
Steven Isserlis (cello)
Jeremy Denk (piano).