Main content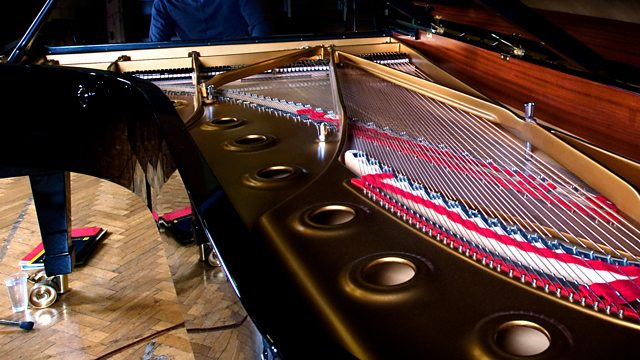 Brahms, Julian Philips, Janacek
Concert given by the Britten Sinfonia at the West Road Concert Hall, Cambridge. Brahms: Clarinet Trio. Julian Philips: Ricochets Between (world premiere tour). Janacek: Concertino.
The second from the recent series of concerts "Britten Sinfonia at Lunch" features music by Brahms and Janacek alongside a new work from Welsh born composer Julian Philips. Philips' new piece, Ricochets Between was inspired by the two works that stand either side of it. Brahms's melifluous, late trio for clarinet and strings and Janacek's nature inspired chamber Concertino for piano and ensemble.
Brahms - Clarinet Trio
Julian Philips - Ricochets Between (World Premiere Tour)
Janacek: Concertino
Members of Britten Sinfonia:
Jacqueline Shave, Miranda Dale (violin)
Martin Outram (viola)
Caroline Dearnley (cello)
Joy Farrall (clarinet)
Sarah Burnett (bassoon)
Stephen Stirling (horn)
Huw Watkins (piano ).