Main content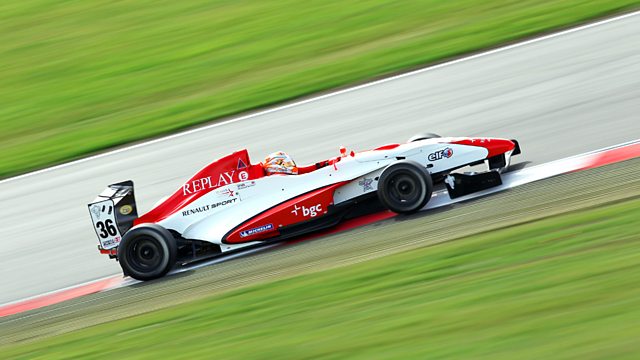 Boy Racers
4 Extra Debut. Aasmah Mir follows the fortunes of two young racing drivers battling it out to be future stars of the track. From May 2011.
Two young motor racing drivers battle it out at speeds of 150 mph to become stars on the track. Aasmah Mir follows their fortunes and find out what it takes to make it motor sport. In a multi-million pound industry, she discovers it is not just dedication you need, but very deep pockets.
With dreams of becoming Formula One Champion, teenagers Alex Lynn and Oliver Rowland are team mates and rivals racing in the British Formula Renault UK Championship. Aasmah goes trackside to join them on the important first race weekend of the championship at Brands Hatch. Off track, she goes behind the scenes in the pit, where the drivers psych themselves up for the race and parents nervously wait to see who will make it to pole position and onto the podium; she also hears from world champions and international stars Lewis Hamilton and Jenson Button on their journey to that pinnacle of achievement.
From very different backgrounds, seventeen year old Alex from Essex only passed his driving test last October and is financially supported by family and sponsors. Eighteen year old karting champion Oliver, whose father died last year, recently moved from his home in Sheffield to Northampton to pursue his career and is funded by a racing foundation, as well as working in the Silverstone shop. For these two teenagers, motor racing is a way of life.
Both drivers are part of the British Racing Drivers Club's Superstars scheme, a mentoring programme, which recognises emerging talent and potential champions. But in a hugely competitive sport, the stakes are high, with very few succeeding to the top.
Producer: Tamsin Barber.