Main content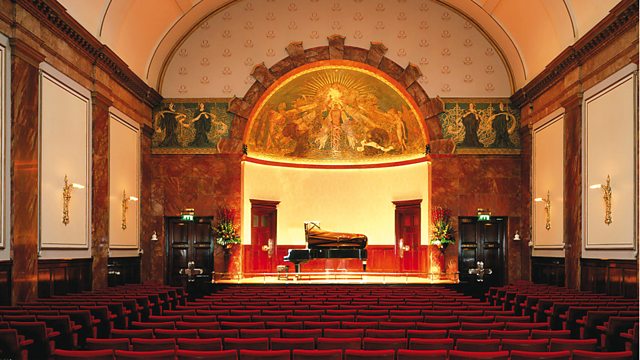 Shai Wosner
Piano recital by Shai Wosner. Handel: Suite, HWV434. Knussen: Variations. Beethoven: Variations on an original theme, Op 34. Brahms: Variations and Fugue on a theme of Handel.
Live from Wigmore Hall in London, pianist and former Radio 3 New Generation Artist Shai Wosner plays a programme of keyboard variations from three centuries. The outer pieces on the programme are connected - Handel's Suite contains a Theme and Variations whose theme was later reused by Brahms for his 'Handel Variations'. Between Handel and Brahms come two sets of variations on 'original' themes. Oliver Knussen wrote his brief set (12 variations in 6 minutes) in the 1980's for American pianist Peter Serkin. Beethoven's Op.34 set are rather more expansive and include a march and a minuet.
Presented by Sean Rafferty
Shai Wosner (piano)
Handel: Suite in B flat, HWV 434
Knussen: Variations Op. 24
Beethoven: Variations on an Original Theme, Op. 34
Brahms: Variations and Fugue on a Theme of Handel, Op. 24.