Main content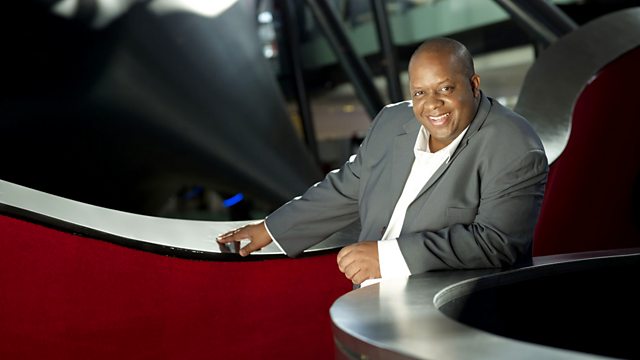 Storms/Nocturnes Trio
Julian Joseph presents a concert given by UK/US band Storms/Nocturnes Trio, as well as the results from the 2011 Parliamentary Jazz Awards.
Virtuosic jazz featuring dynamic vibes virtuoso Joe Locke, Grammy nominated pianist Geoff Keezer and British saxophonist, Tim Garland who has played with the likes of Chick Corea and Joe Lovano and has now been hailed as one of the greatest saxophonists in the world. Expect trio interplay and improvisations of the very highest order.
Celebrating the release of their third album "VIA" this spring, New York vibes virtuoso Joe Locke, Grammy nominee Geoffrey Keezer and British saxophone legend Tim Garland, create a unique three way dialogue of captivating, immersive music.
Notably as featured member of Chick Corea's band Origin and Grammy winning arranger, saxophonist Tim Garland is a considerable musical force on the world stage. In 2001, in pursuit of aural beauty and truth he enlisted musical soul-mates, leading vibraphonist Joe Locke - a favourite of the club with his own solo projects - and pianist Geoffrey Keezer who first visited Ronnie's as part of Art Blakey's Jazz Messengers, to form the 'Storms/Nocturnes Trio'.