Main content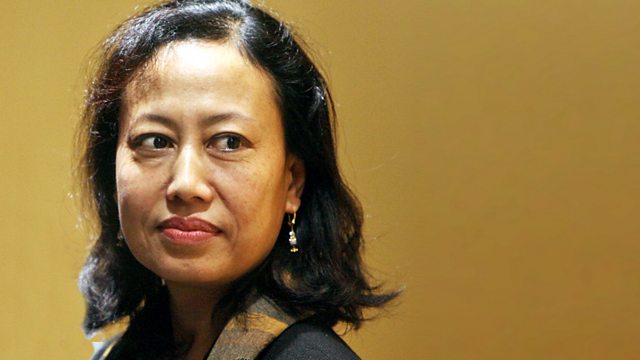 On the Edge
Mark Tully considers those on the edge: of society, of the arts, of religions, and of perceived wisdom. People who do not quite belong, but who often offer new insights.
Mark Tully considers those on the edge: of society, of the arts, of religions, and of perceived wisdom. People who don't quite belong, but who often offer us new insights.
Tully suggests that we have them to thank for much of the positive aspects of progress.
In the programme he says that, 'being on the edge is often represented as a chaotic state, opposed to an ordered one and, more profoundly, an uncertain state as opposed to a certain one. More profoundly because certainty can so easily be the barrier to change, development, and adapting to new knowledge.'
But being on the edge can be an uncomfortable place as poet and writer, Mamang Dai explains in an interview for the programme. She lives at the edge of India, in one of its remotest states, Arunachal Pradesh, set in the eastern Himalayas, with China just across the mountains, the Kingdom of Bhutan to the west, and Myanmar or Burma to the east. She not only lives on the edge of India geographically. There are 26 major tribes in Arunachal Pradesh and their cultures, which were protected by geography, by the State's remoteness and lack of communications, are now on the edge of modernity with India's development plans , in particular plans to build dams on the rivers which flow through the mountains. Mamang describes her fears for her homeland at a time of great change but is cheerfully optimistic that good things will come, and new ways of being will bring undreamt of benefits.
Franciscan Priest, Richard Rohr is quoted in the programme. He thinks being on the edge, or as he puts it, in a 'liminal place', is essential at times: 'Nothing good or creative emerges from business as usual. This is why much of the work of God is to get people into liminal space and to keep them there long enough, so they can learn something essential. It's the ultimate teachable space, maybe the only one.'
Tully himself, while nostalgic for what he feels was a more certain and ordered society in his younger days, recognizes that change, though often difficult at the time, has much to offer. Most of all, we owe a great deal to those - On the Edge.
Producer: Adam Fowler
An Unique production for BBC Radio 4.