Main content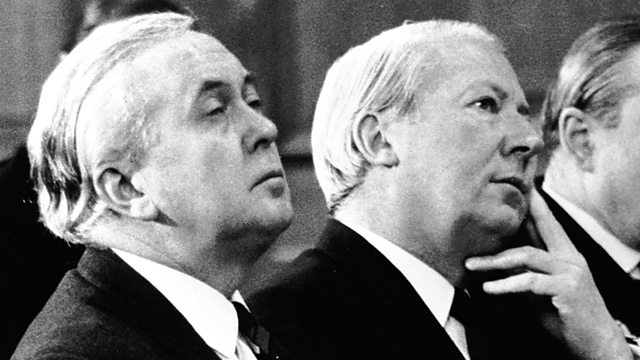 Heath vs Wilson: The 10-Year Duel
Documentary charting the story of two prime ministers who dominated a decade when Britain changed forever - the 1970s. Featuring interviews with colleagues and journalists.
Harold Wilson and Edward Heath are two very different men equally overlooked by history, but they were the political titans of the era in which Britain changed for ever. For ten years they faced each other in the House of Commons, and swapped in and out of Number Ten. They fought four general elections, three of which were amongst the most exciting of the century.
They were deliciously different and scorned one another, yet they were cast from the same mould. Both promised a revolution of meritocracy and dynamism in the British economy and society. Both utterly failed, but together they presided over a decade that redefined the nation: Britain ceased to be a world power and entered Europe; the postwar consensus in which they both believed was destroyed; Thatcherism and New Labour were born. The country they left behind was unrecognisable from the one they had inherited - and the one they had promised.
This documentary tells the story of their highly personal and political duel in the words of those who watched it blow by blow - their colleagues in the cabinet and government, and the journalists at the ringside. Set against a scintillating backdrop of the music and style of the 1960s and 70s (which was of no interest to either man) it brings the era, and its forgotten figureheads, vividly to life.