Main content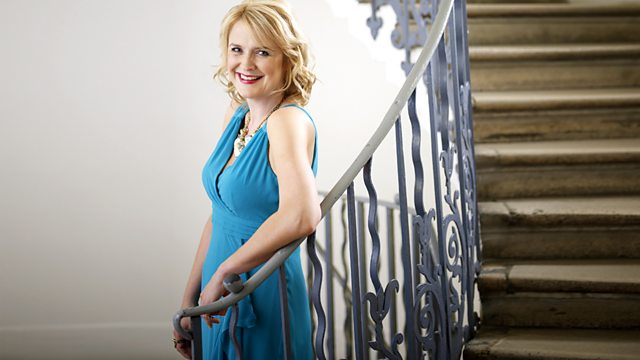 Friday - Sarah Walker
With Sarah Walker. Parry: I was glad when they said unto me. Purcell: Suite (The Prophetess). Janacek: On an Overgrown Path (excerpt). Parry: Symphony No 5. Plus Delius, Albinoni.
With Sarah Walker. This week performances of Parry Symphonies and, with the Chelsea Flower Show opening this week, works inspired by gardens.
10:00
Parry
I was glad when they said unto me
London Symphony Orchestra and Chorus
Richard Hickox (conductor)
CHANDOS CHAN24131
10:08
Purcell
The Prophetess - Suite
Concerts des Nations
Jordi Savall (director)
FONTANA ES 8583
10:23
Janacek
On an Overgrown Path (excerpt)
Rudof Firkusny (piano)
DG 4298572
10.33
Although unjustly neglected in favour of his choral music, Parry's symphonies are well worth listening to. Among these, his Symphony No.5 in B minor "Symphonic Fantasia" stands out, combining the nobilmente of Elgar's symphonies and the gravity of Brahms. "The really clever, coherent thing about this close-knit piece - four movements linked as one - is the emotional memory that Parry carries forward with the development and transformation of his themes", wrote Edward Seckerson of the Independent when reviewing this work at the proms in 2010. The BBC Philharmonic provide a sensitive performance in the hands of Vassily Sinaisky.
The culmination of our series this week of Hubert Parry's five Symphonies coincides with a programme later today on BBC4 in which HRH The Prince of Wales will be exploring his love of the music of Parry and will be investigating his life and legacy.
Parry
Symphony No.5 in B minor 'Symphonic Fantasia'
BBC Philharmonic
Vassily Sinaisky (conductor)
PMR029/10NA7445
11.13
Delius
In a Summer Garden
BBC Symphony Orchestra
Andrew Davis (conductor)
WARNER APEX 8573890842
11:29
Friday Virtuoso
Albinoni
Concerto a 5 in D minor Op.9 No.2 for oboe, strings and continuo
Heinz Holliger (oboe)
I Musici
PHILIPS 4202552
11:42
Vaughan Williams
Tallis Fantasia
London Chamber Orchestra
Christopher Warren-Green (conductor)
VIRGIN 5617632.