Main content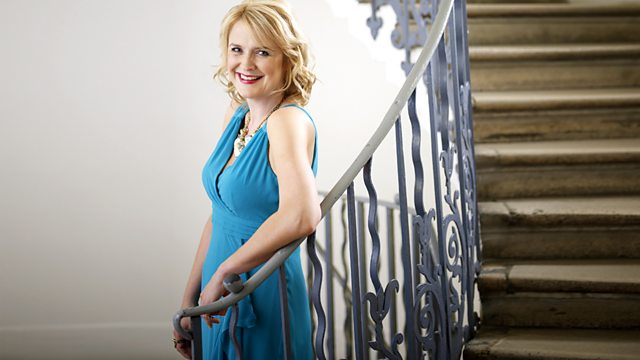 Wednesday - Sarah Walker
With Sarah Walker. Grainger: Country Gardens. Butterworth: Two English Idylls. Handel: Concerto grosso in A, Op 6. Parry: Symphony No 3. Rameau: La poule. Plus JC Bach and Falla.
With Sarah Walker. This week performances of Parry Symphonies and, with the Chelsea Flower Show opening this week, works inspired by gardens.
10:00
Grainger
Country Gardens
Marc-Andre Hamelin (piano)
HYPERION CDA66884
10:02
Butterworth
Two English Idylls
London Philharmonic Orchestra
Sir Adrian Boult (conductor)
LYRITA SRCD245
10:13
Handel
Concerto Grosso in A major, Op.6 No.11
Il Giardino Armonico
Giovanni Antonini (conductor)
L'OISEAU LYRE 478 0319
10:32
Parry
Symphony No.3 in C 'The English'
London Philharmonic Orchestra
Matthias Bamert (conductor)
CHANDOS CHAN 9120-22
11:08
Rameau
Pieces de clavecin: Suite in G - La Poule
Alexandre Tharaud (piano)
HARMONIA MUNDI 901754
11:15
J.C. Bach
Cease a while ye winds to blow
Maria Zadori (soprano)
Capella Savaria
Pal Nemeth (conductor)
HUNGARATON 31730
11:31
Our focus work today is Nights in the Gardens of Spain, Falla's fragrant depiction of three individual gardens lushly scored for piano and full orchestra. It's sensitively handled here by the London Philharmonic Orchestra and its soloist Alicia de Larrocha, whose "ability to evoke the colour of the Spanish atmosphere is remarkable" says Gramophone Classical Music Guide in a review of this Penguin award-winning disc. Rafael Fruhbeck de Burgos supports Larrocha superbly while the London Philharmonic Orchestra provides a hot-blooded accompaniment.
11.33
Wednesday Award Winner
Falla
Nights in the Gardens of Spain
Alicia De Larrocha (piano)
London Philharmonic Orchestra
Rafael Fruhbeck de Burgos (conductor)
DECCA 4102892.