Main content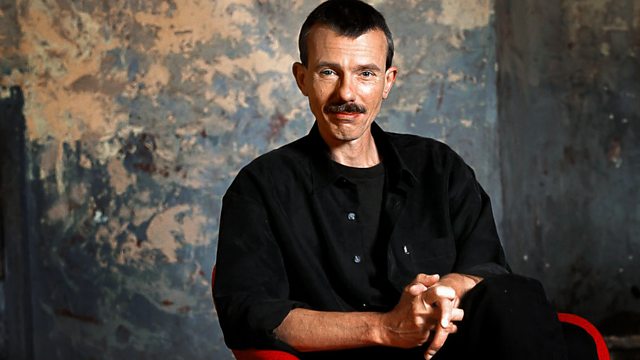 25/05/2011
Jonathan Swain's selection includes Saint-Saens's Organ Symphony plus Schumann's Symphony No 4.
Jonathan Swain's selection includes Saint-Saëns' Organ Symphony plus Schumann's 4th Symphony
1:01 AM
Schumann, Robert [(1810-1856)]
Symphony no. 4 (Op.120) in D minor
Romanian Radio National Symphony Orchestra, Francisco Rettig (conductor)
1:32 AM
Berwald, Franz (1796-1868)
Piano Quintet No.1 in C minor (Op.5) (1853)
Lucia Negro (piano), Zetterqvist String Quartet
1:56 AM
Mozart, Wolfgang Amadeus (1756-1791)
Concerto for piano and orchestra no.21 (K.467) in C major
Håvard Gimse (piano), Trondheim Symphony Orchestra, Susanna Mälkki (conductor)
2:23 AM
Saint-Saëns, Camille [1835-1921]
Symphony no. 3 (Op.78) in C minor "Organ symphony"
Romanian Radio National Symphony Orchestra, Christian Badea (Conductor)
3:01 AM
Larsson, Lars-Erik (1908-1986)
Concertino for Piano and Strings (Op.45 No.12) (1957)
Mårten Landström (piano), Members of Uppsala Chamber Soloists
3:16 AM
Noskowski, Zygmunt (1846-1909)
Symphony No.3 in F major 'From Spring to Spring'
Polish Radio National Symphony Orchestra in Katowice, Szymon Kawalla (conductor)
3:57 AM
Kodály, Zoltán (1882-1967)
Summer evening
Hungarian Radio Orchestra, György Lehel (conductor)
4:15 AM
Bach, Johann Sebastian (1685-1750)
Singet dem Herrn ein neues Lied - motet (BWV.225)
Danish National Radio Chorus, Stefan Parkman (conductor)
4:28 AM
Chopin, Frédéric (1810-1849)
Impromptu in G flat major (Op.51)
Krzysztof Jablonski (piano)
4:34 AM
Gratton, Hector (1900-1970) arr. David Passmore
Première danse canadienne (1927)
Moshe Hammer (violin), Tsuyoshi Tsutsumi (cello), William Tritt (piano)
4:38 AM
Bach, Johann Sebastian (1685-1750)
Concerto for violin and string orchestra No.1 in A minor (BWV.1041)
Musica Antiqua Köln, Reinhard Goebel (violin and conductor)
4:49 AM
Brahms, Johannes (1833-1897)
Academic Festival Overture (Op.80)
Hungarian Radio Symphony Orchestra, Tamás Vásáry (conductor)
5:01 AM
Telemann, Georg Philipp (1681-1767)
Trio No.8 from Essercizii Musici, for Recorder, Harpsichord obligato, and continuo
Camerata Köln
5:09 AM
Haydn, Joseph (1732-1809)
Der Sturm - chorus for SATB choir and orchestra (H.24a.8)
Netherlands Radio Choir and Chamber Orchestra, Antoni Ros-Marba (conductor)
5:19 AM
Merikanto, Oscar (1868-1924)
Merellä - from 4 Songs (Op.47 No.4)
Arto Satukangas (piano)
5:23 AM
Anon (Neapolitan Renaissance)
Viva, viva rey Ferrando (Fernando?)
Hesperion XX, Jordi Savall (director)
5:27 AM
Debussy, Claude (1862-1918)
Prélude à l'après-midi d'un faune
Norwegian Radio Orchestra, Matthew Rowe (conductor)
5:39 AM
Delibes, Léo [1836-1861] text: de Musset, Alfred [1810-1857]
Les Filles de Cadix
Eir Inderhaug (soprano) Norwegian Radio Orchestra, Antoni Ros Marba
5:44 AM
Ravel, Maurice (1875-1937)
Rapsodie espagnole
Piano Duo: Aglika Genova, Liuben Dimitrov
5:58 AM
Fusz, János (1777-1819)
Quartet for flute, viola, cello and guitar
Laima Sulskute (flute), Romualdas Romoslauskas (viola), Ramute Kalnenaite (cello), Algimantas Pauliukevicius (guitar)
6:23 AM
Stravinsky, Igor (1882-1971)
The Firebird
Finnish Radio Symphony Orchestra, Jukka-Pekka Saraste (conductor)
6:39 AM
Leclair, Jean-Marie (1697-1764)
Violin Concerto in D major (Op.10 No.3)
Simon Standage (violin), Il Tempo Ensemble.