Main content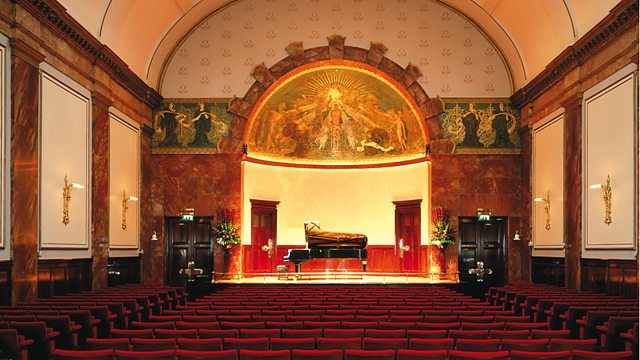 Ian Bostridge and Julius Drake at Wigmore Hall
From the Wigmore Hall, London, tenor Ian Bostridge and pianist Julius Drake perform Purcell arrangements by Britten and Tippett, and songs by Haydn, Britten and Weill.
Live from Wigmore Hall, London
Presented by Sara Mohr-Pietsch
Purcell's songs fascinated later English composers Benjamin Britten and Michael Tippett and we hear arrangements by both of them in tonight's concert as well as two other works by Britten - his Bach setting 'Five Spiritual Songs' and songs from his cycle 'Who are these children?'. Haydn famously visited England twice and wrote a series of English songs for his aristocratic patrons including his only Shakespeare setting 'She never told her love' which sets verses from Twelfth Night. The concert ends with Weill's four Walt Whitman songs including 'Oh Captain! My Captain!' which transforms Whitman's famous cry of anguish at the assassination of Lincoln into song form.
Purcell arr.Tippett - Music for a while
Bach arr.Britten - 5 Spritual Songs
Haydn - Content; Sailor's song; She never told her love; The wanderer; Fidelity
8.05pm Interval Music
Sara Mohr-Pietsch recommends recordings of English music for string orchestra.
8.25pm
Purcell arr.Britten - The Queen's Epicedium
Britten - from 'Who are these Children?' Op. 84: Nightmare; Slaughter; Who are these Children?; The Children
Weill - Beat! Beat! Drums!; O captain! My captain!; Come up from the fields, father; Dirge for two veterans.