Main content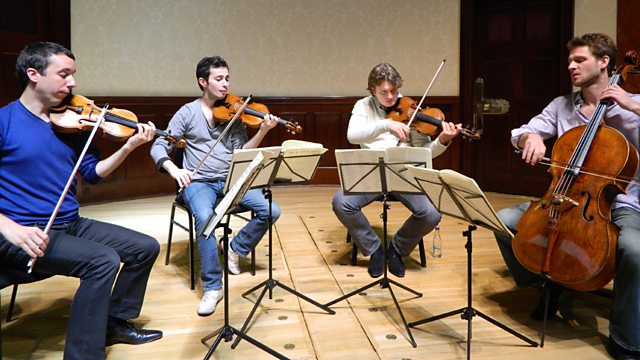 Ebene Quartet
Fiona Talkington introduces the Ebene Quartet in a recital from the Wigmore Hall, London. Mozart: String Quartet No 15 in D minor, K421. Borodin: String Quartet No 2 in D.
The French members of the Ebene Quartet are as at home in jazz and comtemporary music as they are in classical, but today's live Wigmore recital is firmly mainstream, with music by Mozart and Borodin's tuneful second quartet.
Presented by Fiona Talkington
Ebene Quartet
MOZART: Quartet in D minor No.15 K.421
BORODIN: Quartet No.2 in D major
Pierre Colombet and Gabriel Le Magadure : violins
Mathieu Herzog : viola
Raphael Merlin : cello.